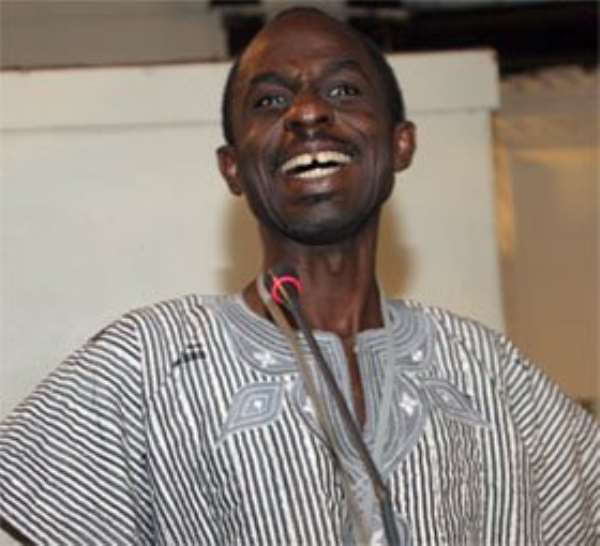 Asiedu Nketia
He observed with anger that people from all walks of life were trying to make the 2012 NPP presidential candidate a hero in the matter in which Nana Akufo-Addo and others contested the results of the 2012 polls at the Supreme Court.
The NDC chief scribe insisted that Nana Akufo Addo was not the reason for the peace and unity reigning in the country after the Supreme Court's verdict, so the hero worship of the NPP guru should cease.
Mr Nketia who is widely known in political circles as 'General Mosquito' confessed that he was not happy and comfortable about the upsurge in popularity by Nana Akufo-Addo since the court gave its verdict.
He believes that Nana Akufo-Addo was being overhyped, noting that the real heroes in the case were astonishingly being overlooked as Nana Akufo-Addo was being given an undeserved praises.
To him, the Electoral Commission (EC) led by its Chairman, Dr Kwadwo Afari Gyan who ensured credible polls, as proven by the Supreme Court, should rather be praised above everybody for a good job done.
General Mosquito said after the EC, the next person that deserved hero's status in the landmark case at the Supreme Court is, without doubt, President John Dramani Mahama.
Explaining his stance, the NDC General Secretary said by the court's verdict, it had emerged that the EC did a yeoman's job so they deserved commendation rather than being dragged to court by the petitioners.
He said in a chat with Kofi Asante of Nhyira FM that President Mahama should be commended by all for his strong love for peace, saying 'the President won the polls genuinely but he was dragged to court for nothing wrong.'
He alleged that Nana Akufo- Addo  opted for chaos as his first option after the 2012 electoral results was announced, but the NPP guru later resorted to court after realizing that the people did not have appetite to fight.
In this regard, General Mosquito maintained that he was peeved and surprised about the manner at which people were praising Nana Akufo-Addo, noting 'Nana Addo is not the reason for the peace in the country.'
The NDC scribe also did not side with those that were of the view that the country's electoral process would witness significant reforms, basically due to Nana Akufo-Addo's decision to contest the 2012 polls in court.
Mr Nketia said the country' electoral process always goes through reforms after every general election, accusing Nana Akufo-Addo for delaying a possible electoral reform after the 2012 polls.
According to him, Nana Akufo-Addo could have been one of the best statesmen ever produced in the country, had he accepted the results of the polls as announced by the EC about eight months ago.
FROM I.F. Joe Awuah Jnr., Kumasi