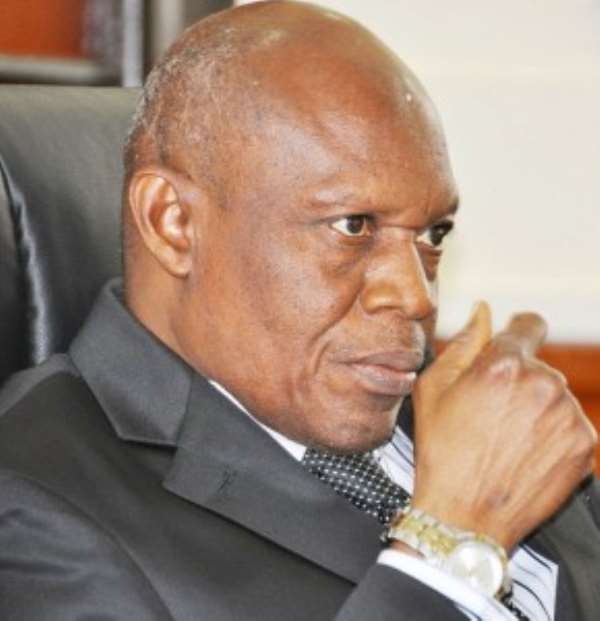 The Tamale Metropolis, which was anticipated by many, including the security experts and peace advocates to be one of the trouble spots in Ghana during and after the Supreme Court ruling on the election petition on 29 th August, 2013, rather turned to be a ghost city on Thursday.
Almost every activity, including business and social activities came to a standstill on the day. Majority of the residents were apparently reformed by the incessant peace messages and the several strategies adopted by the security agencies.
What changed the usually tensed atmosphere in Tamale were the non-stop drizzling that was received between the early hours and mid-day of Thursday.
Even days before the Supreme Court final verdict, the Ghana Police Service, the Ghana Armed Forces and other security agencies had taken over the entire metropolis of Tamale with their heavy presence.  
The strength of the security personnel was beefed up with additional men and women and the necessary accoutrements, which made them more confident than ever.
The Chronicle's visit to some of the places in the central business district of Tamale, especially the Tamale Central Market and the Taxi rank, which on normal days are the busiest places, showed a very limited movement of human and vehicular traffic.
Even motor riders, whose presence is usually felt in every part of Tamale, were not seen around town. Most of the shops or stores were closed. The few people who had the courage to open their shops began to count their loss, since the town was almost deserted.
In front of the Tamale Central Market, only two butchers were seen selling meat, but they complained that no one had bought anything from them, as at 11:23 am. However, they were hopeful that soon after the court ruling, business would begin to move.
At the Tamale main Taxi Rank, there were only few taxis around, but hardly could one see any passenger.
The pictures were not different at the Inter City STC terminal and the Bolgatanga lorry station. The STC buses, though went about their normal operations, there were only a few travelers at the terminal as at 11:14am.
Some of the drivers at the Bolgatanga lorry station were seen sleeping in their vehicles. Others complained about the situation, but expressed the hope that it would not last throughout the day.
Almost all the 24 million Ghanaians, including Reverend Ministers, Imams, Traditionalists, Christians, Muslims and non-religious persons, as well as public and private institutions, peace advocates and the media have in diverse ways prayed for peace and unity during and after the Supreme Court verdict.
It was, therefore,  not surprising that some known troubled areas in the Northern region, including Tamale, Buipe, Yendi, Chereponi, Saboba and some parts of Bawku in the Upper East Region were reported to have received unexpected rainfalls few hours to the Court ruling.