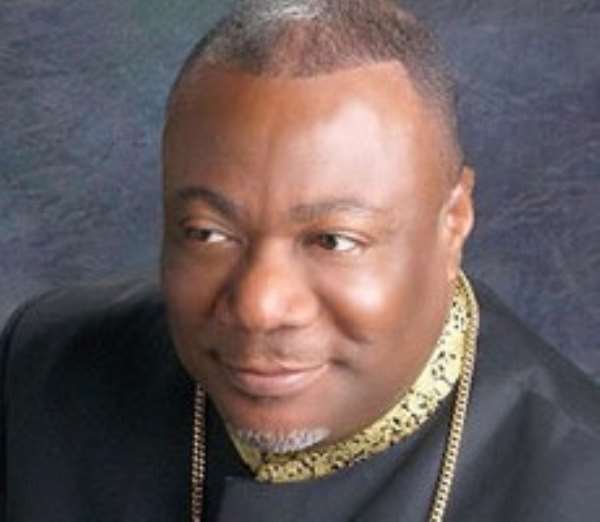 Archbishop Duncan Willaims
The Archbishop of the Action Chapel International, Nicholas Duncan Williams has charged President John Mahama and the governing National Democratic Congress (NDC) not to indulge in the politics of vengeance.
He urged the government to use the power they have acquired for the development of the country.
Archbishop Williams said "Power is not to punish, neither is power used for revenge, nor used to destroy your enemies; rather power is for building, for development and to unite".
He was speaking at a thanksgiving service attended by President John Mahama and his wife, Lordina Mahama at the Prayer Cathedral in Accra.
The archbishop called for unity and reconciliation following the Supreme Court judgement last Thursday that dismissed the petition that challenged Mr Mahama's legitimacy.
According to him, it is incumbent on the President to create an atmosphere conducive for every Ghanaian, regardless of their party affiliation, to contribute to the growth of the country.
"Power is to be used to bring progress and to create an atmosphere conducive for investment both local and foreign and not to be used to settle scores."
President Mahama, who read Psalm 23 as his motivational message for Ghanaians, urged the citizenry to put the uncertainties of the past eight months behind and work together for the common good of the country.
"God has a bright place for us, we have a bright future ahead of this country but we can only claim it if we work together. I have always said that if you sit in the same boat and half of you are rolling forward, and the other half are rolling backwards, where will that boat go?"
"It will stay at the same place but if you sit in a boat, and all of you are rolling in the same direction, it will go forward to the destination that has been prepared for you," the President added.