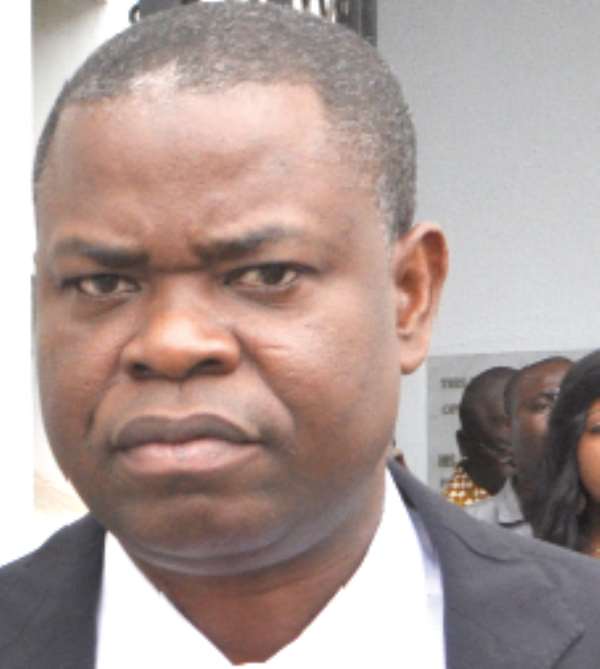 The Osu District Magistrate's Court yesterday rejected a request for the extradition of the former Spokesperson of former Ivorian President Laurent Gbagbo, Justin Katinan Kone.
The court, presided over by Mr Aboagye Tandoh, subsequently acquitted and discharged Kone.
It indicated, among other things, that there was not enough substance for the extradition, while the accused had proved beyond reasonable doubt that the charges levelled against him were politically motivated.
Again, the court upheld that at the time the warrant was issued for Kone's extradition, there was no extradition treaty between Ghana and Cote d'Ivoire.
Kone, also a Minister of Budget in former President Gbagbo's government, was arrested at the Kotoka International Airport (KIA) on August 24, 2012 by operatives of the Bureau of National Investigations (BNI) following a warrant for his arrest issued by an Ivorian court for him to face robbery charges.
Kone, who fled to Ghana after the collapse of Gbagbo's regime, is alleged to have committed economic crimes when he was a Budget Minister during the three months of crisis and conflict that followed Gbagbo's refusal to cede power to his rival and current President, Mr Alassane Ouattara, in December 2010.
Counsel for Kone, Mr Patrick Sogbodjor, said his client was happy with the court's decision.
Kone had been registered as a refugee and been living in Ghana under that status since April 13, 2011 till the day of his arrest.
He was the second top official in Gbagbo's government to be arrested while living in exile.
The first to be extradited was Moise Lida Kouassi, a former Defence Minister, who was picked up in Togo on June 6, 2012 and extradited the same day.