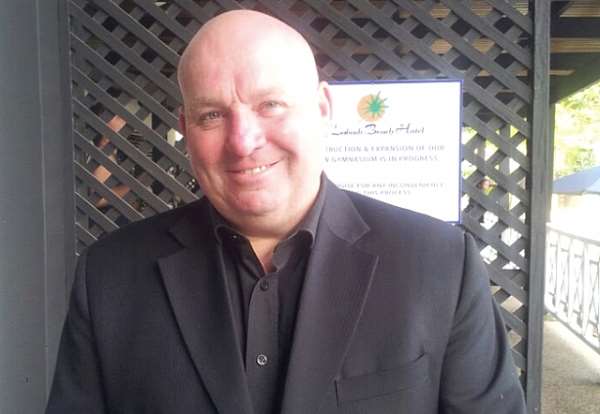 A renowned international management and development trainer, Mr Michael A Potter, has urged tertiary institutions in Ghana to focus more on preparing graduates for the job market instead of just 'handing out certificates'  to them at the end of their courses.
According to him, whereas universities and colleges were focusing on giving graduates and students theoretical knowledge and completion certificates, the benchmark most employers were looking for when recruiting was graduates who possessed some practical experience together with the key competences of creativity, innovation and entrepreneurial spirit.
In an interview with the Daily Graphic, Mr Potter said:'there is a gap between what employers are looking for and what the universities are churning out,' adding that ' graduates/people looking for jobs in many cases do not have the right kind of skills,, expertise and competencies to be able to get the jobs that they are looking for.'
'Since jobs are hard to find, people looking for jobs must equip themselves with the required skills and competencies else risk being unemployed for years,' he said.
He said on the average about 400 people applied for a job advertisement, and that it was only those candidates who were in tune with the global market demand  who ended up getting the job.
Mr Potter said what could account for this was 'maybe it is the curriculum used to teach these young students/ graduates which is a little bit out of date or just that the focus is so much on  theoretical teaching methods and completion certificates than practical  work experience supported by proper training and mentoring'.
He also stated that academic institutions should be a little more realistic and should educate their students for employment as a large number of graduating students would not be able to get job after their education.
Mr Potter underscored the need for local businesses in the country to invest in the training, development and retention of their staff.
'Offering work experience opportunities underpinned by mentoring and coaching are one way of assisting an inexperienced trainee/graduate to find his/her first job,' he said.
He applauded Ghana's national service scheme and said this was a great opportunity for  young persons to show a potential employer what he/she were made of and the quality of work they would be able to provide to them if given a job opportunity.
Mr Potter said one key area that attracted extreme productivity at the work place was for employers to invest in their staff, especially those occupying key positions to ensure quality growth and development.
He said the biggest problem faced by employers was how to retain their staff after they had recruited them, adding that  ' the cream of the crop will jump ship if they are not provided with challenging work and interesting assignments'
On Ghana's economy, he said one unique feature that attracted foreign investors to choose Ghana over other African countries was the stable atmosphere coupled with the rising Ghanaian economy and the stability of the financial services sector.
Mr Potter said most investors felt comfortable coming to Ghana since the atmosphere in the country was fertile for doing business, adding ' all that needs to be done is for the economy to be managed well'  which includes transparency, openness, credibility, and honesty and a will to drive the country forward to the benefit of all the Ghanaian population.
By Dominic Moses Awiah/Daily Graphic/Ghana