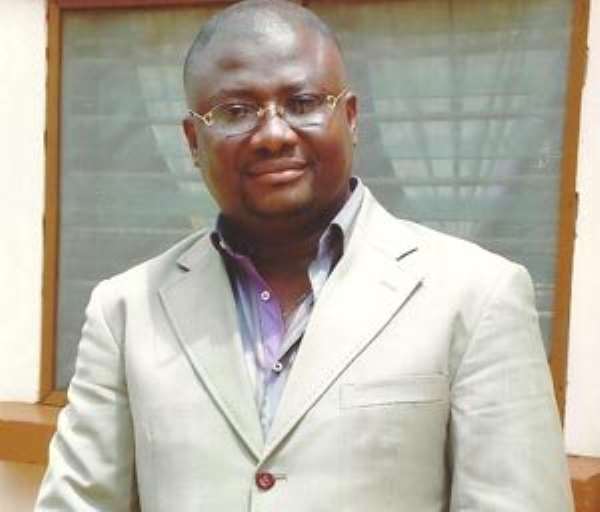 Hon Kojo Adu Asare
THE ADENTA Municipal Assembly on Friday rejected Nubly Kakra Vanlare, the President's nominee for the position of Municipal Chief Executive (MCE).
Mrs Vanlare, who is the immediate past MCE for area, was re-nominated by the President to be confirmed by the members.
She, however, failed to secure the two thirds votes of the assembly members required by the law to confirm her as the MCE.
She only managed to secure seven out of the 18 votes cast, which amounted to 38.89 per cent of the total ballots cast. She had earlier avoided a meeting to confirm her nomination last Thursday, August 22, 2013 thus postponing the day of her confirmation or otherwise to yesterday when she was ultimately rejected outright.
With this decision, President John Mahama is expected to nominate a new candidate for the assembly, with some opinion leaders suggesting Kojo Adu-Asare, the immediate past MP for Adenta.
Meanwhile, for the fourth time assembly members had failed to elect a new Presiding Member for the assembly.
Madam Gladys Gillian  Naadu, assembly woman for Nmai Dzor Electoral Area, who contested for the position of the Presiding Member, also failed to get the two-thirds majority required by the law to assume the position.
Dr Desmond Aryee-boi, the acting presiding member, is not seeking re-election for the position.
Eric Tony Blair, an assembly member who spoke to the media after the event, explained that according to the Standing Orders, a nominee who was unable to secure 50 per cent of the votes cast would have to be withdrawn by the President for a new person to be nominated.
He alleged that the former MCE did not have good relationship with members of the assembly.
He stated the assembly not have personal grudges against Mrs Vanlare but rather aspire to ensure total development of the area.
Last Thursday, the assembly members were shocked that Mrs Vanlare was missing at a meeting that had been called to determine her future at the assembly.
The meeting, which was convened at the instance of the Presiding Member (PM) of the assembly, Dr. Desmond Aryee- Boi, was to perform the core business of electing a Presiding Member and to confirm the President's nominee for the position of MCE.
Dr Aryee-Boi said the assembly members were summoned to the meeting based on invitation from the Adenta Municipal Assembly on August 13, 2013 relating to the re-nomination of Mrs Vanlare and steps to be taken towards her confirmation.
The outgoing MCE and Gabriel Dari, Municipal Coordinating Director, were absent from the meeting.
The five nominees of the President to the assembly were also not present.
The MCE was not in the good books of the assembly members and that her decision to stay away was to enable her to do her home work well before she was presented to the assembly.