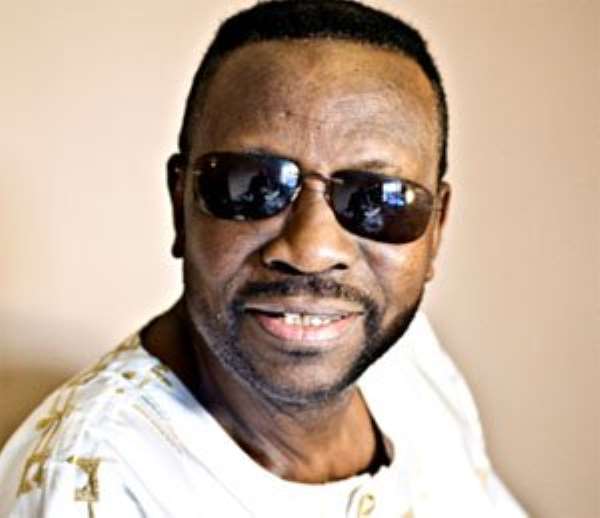 Cameron Doudu
BY 11 a.m. on 29 August 2013, almost every Ghanaian who is politically conscious had his innards twisted into a ball of tension stressed taut enough  to risk breaking into shreds. that may be hyperbolic, but you get my drift.
On TV, lawyers were repeating themselves endlessly: how would the populace take the judgment about to be delivered? One lawyer made a seemingly telling remark:
'How can people who don't know or understand the law be said to be living
under the 'rule of law''? No-one challenged him to point out that if people broke the law, they would surely be made to know that they were living under the rule of law, whether they knew the law or not.
The same lawyer made the rather alarmist claim that 'armed robbers' would take advantage of the situation that would be created by the judgment. Again, no-one
challenged him. He should have heard a friend tell me on the phone, 'Because of the TV screening of the court case, everyone knows what went on and everyone has his own idea of what judgment to expect. So there can be no real surprises, and
therefore, I don't think there will be any trouble.'
1130 a.m. came and went. Still no sign of the judges. TV played and replayed some of the more notable moments in the case. The lawyers kept on talking. On the Internet, those who had tuned into streamed telecasts and sound broadcasts began asking, 'Where is the verdict'?
As twelve noon approached and there was still no sign of the judges, I said to my fellow-sufferers, 'Surely the judges don't have enough of a sense of humour as to render judgment at noon? That would be a reinterpretation of 'High Noon!'
'High Noon did come.' Still no judges. 'It's 'High Noon without Gary Cooper and the cowpokes!' I said. No-one laughed. My companions were all too young to remember Gary Cooper, his drawl or the moral dilemmas that troubled the characters he played.
When the judges finally showed up at about 12:55, I nearly missed their presence.
The scene was so similar to what had been appearing earlier in the reruns of scenes during the hearing that I thought it was yet another rerun! One of my companions put me right, however, and I sat down to watch the leading counsel introducing their teams.
Then Atuguba spoke. A bit staccato to my ears: unanimous, dismiss, judges' names. Then figures: 5-4; 7- 2; was there even an 8-1?
Then Atuguba's final 'petition dismissed' (I think he said!) Wow! It had taken at most five minutes - or six on the outside! After EIGHT months of legal wrangling?
I wrote down: anti-climax of anti-climaxes! I thought my Spellcheck system would not accept 'anti-climaxes', but it did. Unusual situations create unusual vocabs, don't they?
But I am sure many people felt short-changed by the bare bones of the judgment, as related by Mr Justice William Atuguba. My mind reeled back to 1998 –the time Augusto Pinochet, ex-president of Chile, was apprehended in Britain and the highest court of the land then, the House of Lords, was charged with the task of deciding whether Pinochet should be extradited to Spain or not. (Spain wanted
to try him for abuses of human rights he had committed in Chile, after he
had seized power from the Government of President Salvador Allende in 1973).
The House of Lords allowed its judgment to be televised, (like our Supreme Court, for the first time ever) and it turned out to be one of the most thrilling spectacles ever televised in the UK.
Each of the judges read his judgment, one at a time, and this created enormous suspense as no-one could foretell where the majority verdict would go. Indeed, it was not until the final judge had read his judgment that it became manifest that they had voted, by a majority of just one, to send Pinochet for trial in Spain.
Despite the House of Lords judgment, however, the British Home Secretary of the time, Mr Jack Straw released Pinochet from house arrest and allowed him to go back to Chile in March 2000. He died in 2006.
I thought: what an opportunity the Ghana Supreme Court had missed to educate the whole nation on the law and legal procedure. Here was a sitting audience of millions, watching or listening to a judgment of the greatest political import. And
all we had got was five or six minutes of bare bones: no reasoning attached to the dismissal of certain claims; no explanation of why other arguments had been accepted. Of course, we all know that the full judgments will be published later.
But how many people read the newspapers?
Not only that: interest in the petition will wane very soon, and the political education which the judgments could otherwise have provided to the public has thus been lost forever.
Anyway, the most important thing is that the judgment has been read, and so far, touching wood, there has been no trouble. Nana Addo Dankwa Akufo-Addo deserves great credit for immediately telephoning his congratulations to President Mahama and calling on his followers to accept the judgment.
Nana Addo, 'putting his best foot forward', has always aspired to be a democrat, like his father, the late Edward Akufo Addo was. The old man fought against British imperialism in the UGCC, became Chief Justice in 1969, and president in 1970.
Nana Addo fought against military rule in 1975-79 through the Movement
for Freedom and Justice, and became Attorney-General and later Minister of Foreign Affairs, in the Kufuor administration. You don't operate politically in this way and condone violence of any sort, especially following a judgment duly delivered after lengthy argumentation by one's own peers in the legal profession.
So, we've had our 'apalahara'[short] judgment. Now, let us sit back and enjoy a 'dogo' [tall/long] era of peace and prosperity, under democratic rule.
By Cameron Duodo