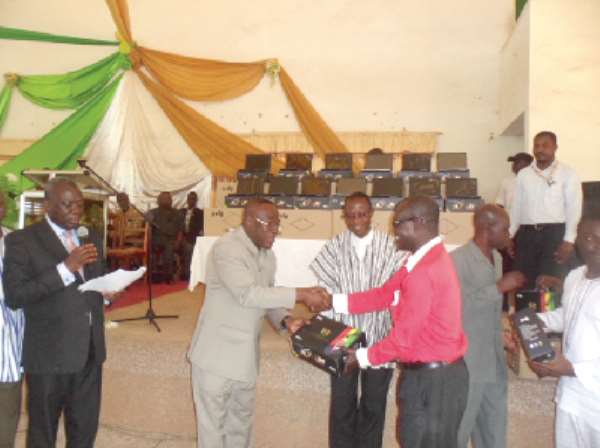 The Government has begun a process to subject the Better Ghana Laptop Project to a comprehensive review.
Already, the Ministry of Environment, Science, Technology and Innovation has decided to give priority to educational institutions with the Information, Communication and Technology (ICT) laboratories.
They include senior high schools, colleges of education, polytechnics and universities.
The Minister of Environment, Science, Technology and Innovation, Dr Joe Oteng-Adjei, said this in Elmina in the Central Region when he handed over 455 laptops to 13 educational institutions in the Central Region.
Forty-one institutions are expected to benefit under the reviewed scheme intended to promote ICT application for teaching, learning and research.
The minister said over 50,000 laptops had been distributed since the inception of the Better Ghana Agenda Laptop Programme in 2010.
Under the current policy, all senior high schools (public and private), and technical and vocational schools (public and private) which are accredited by the Ghana Education Service qualify to be supplied with laptops.  However, these institutions are under obligation to meet certain basic requirements in order to be eligible to receive the laptops.
These include a well-established ICT centre/laboratory with good security features, good power supply system, tables and chairs, an ICT tutor, teaching board/ flippers.
He expressed the hope that the authorities of the various beneficiary schools would take up the responsibility to ensure that the laptops were put to maximum use for the benefit of all students and teachers.