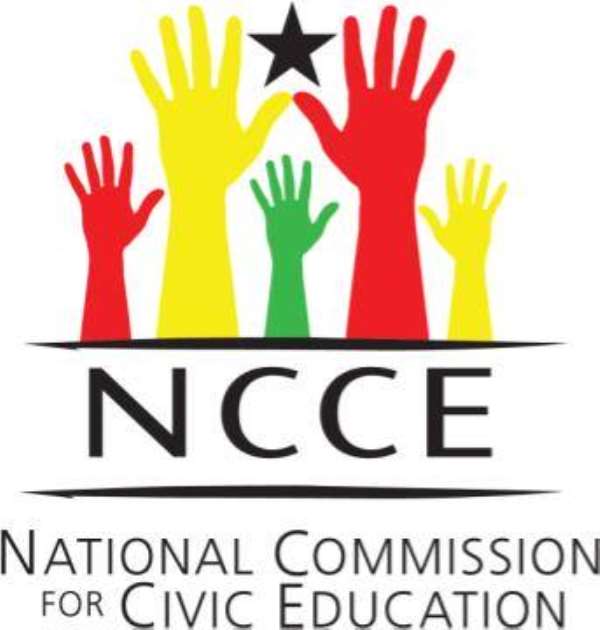 NCCE Logo new
Mampong (Ash), Aug. 28, GNA - Mrs Augustina Akosua Akumanyi, Deputy Chairperson of National Commission for Civic Education, has urged responsible political conduct to sustain the nation's peace and stability.
     
She said it is important for all to be mindful of the things that they say and resist any temptation to second guess the Supreme Court after it had given its ruling on the legal challenge of the 2012 presidential results.
      
Mrs Akumanyi was speaking at a peace education durbar held by the Commission with support from the European Union at Kyekyewere in the Mampong Municipality.
      
She asked the people to have confidence in the nine justices of the court and accept whatever decision they make in good faith.
      
Mrs Akumanyi asked the media, particularly the Frequency Modulation radio stations to be more circumspect in their reportage to avoid stoking tension and violent clashes.
      
She said they should not allow vile characters to create rumours and plunge the country into confusion.
      
Nana Owusu Nkwantabisa, Kyekyewerehene and Chairman of the Municipal Inter-party Dialogue Committee, underlined the need to put the nation ahead of selfish political ambition and convenience.
      
He called on the security services to make sure that all trouble makers are punished and also strive to act professionally. 
 
Assistant Superintendent of Police Kwasi Asante, Agona District Commander appealed for public cooperation to maintain law and order.
 
GNA