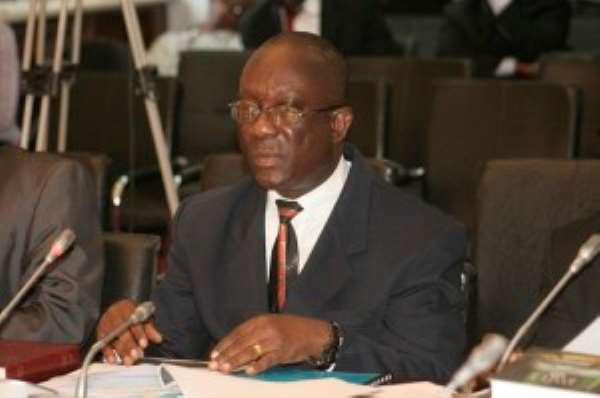 Evidence emanating from the sitting of the Public Accounts Committee (PAC) suggests that the country has become a springboard for the siphoning of huge amounts of money by foreign investors who do business with the State.
At yesterday's sitting, the PAC was hard-hit with the reality of International Generic's alleged dubious transaction with the Social Security and National Insurance Trust (SSNIT).
International Generic, according to the DIC, bought the La Beach Complex and Star Hotel in 1993 and 1994 respectfully, but was unable to complete the transaction after defaulting in payment.
The company had GH¢230,847 outstanding debt to pay for each of the said property mentioned above, but went ahead to re-sell the La Beach Complex to SSNIT at an undisclosed fee.
Richard Nana Akufo, Head of Finance and Acting Executive Secretary of DIC told the PAC that the said investor could not be traced for the outstanding debt, but the DIC had instituted legal action to see how best the money could be paid.
The DIC had appeared before the Kwaku Agyemang-Manu led PAC to answer to queries raised by the Auditor-General, in relation to its statement of accounts for the year 2011.
The Auditor-General had noted its report that a number of divestiture debtors have failed to settle their indebtedness to the tune of GH¢ 8,835,000 – as at December 31, 2007. It attributed the problem to unresolved legal tussle between the DIC and investors.
The PAC, alarmed by the news of the Auditor-General enquired from the DIC why it failed to repossess La Beach Complex and Star Hotel after the investor defaulted in payment of the property.
"Mr. Chairman, with respect to the La Beach Complex, the one who bought it immediately sold it to SSNIT after failing to complete the transaction," noted Nana Akufo.
The PAC, not enthused with the answer, further probed and even expressed shock as to why the DIC has failed to repossess the property, since the company that bought the property are not getting the documents perfected. It argued that 'if you don't complete the sale, your title is not complete."
Nana Akufo, in a sharp response, also expressed shock as to why International Generic was able to complete the transfer of the property (La Beach Complex) to SSNIT, when it has not been able to fully pay its debt.
He told the twenty-five member PAC that the DIC had always taken possession of properties in which investors defaulted in payment, stating the Tema Ship yard as an example.
The PAC, still not satisfied with the answer given by Nana Akufo asked why the DIC can't be bold and approach SSNIT that it has bought a stolen property. It advised the DIC to explore the services of Interpol to the get the investors arrested, while still pursuing the matter in the court.