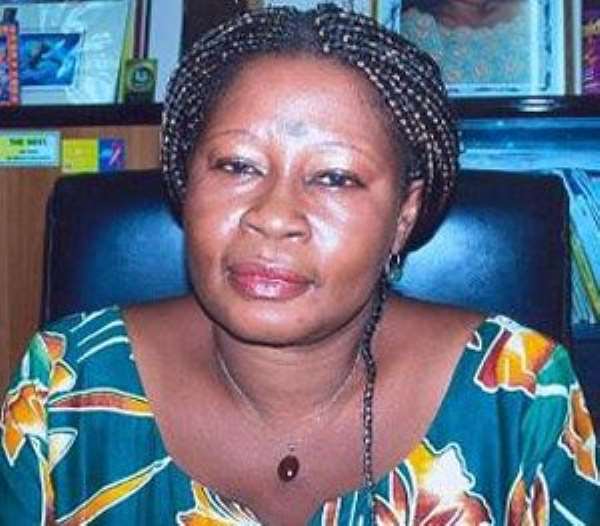 Irene Duncan Adanusah
Information reaching DAILY GUIDE indicates that the Ghana National Association of Teachers, (GNAT) has served notice to the Ghana Education Service (GES) and Ministry of Education that they would embark on a nationwide strike by September.
According to the teachers, they would not return from the current vacation for the next academic year, if their demands for better conditions of service were not addressed by the government.
The General Secretary of GNAT, Irene Duncan Adanusa, was on Wednesday quoted as saying that since the teachers called off their strike in March this year, the Mahama-led government had totally refused to address their grievances.
'Fair Wages, Ministry of Finance, Ghana Education Service or whoever is concerned have to do their part' she stressed.
The teachers are protesting delays in payment of some allowances including promotions, incremental credits, and transport and transfer grants.
The General Secretary threatened that if the arrears, which have been outstanding since 2010, are not settled, no teacher would be seen in the classroom in September when school reopens.
The teachers have called off an earlier strike because of intense pressure from parents and an eventual promise by the National Democratic Congress (NDC) government to pay their allowances.
EMPTY COFFERS
Teachers grievance about the non-payment of their allowances is just one example of wide spread workers discontent brewing among the public workforce in the country due to an apparently empty public purse.
Indeed, the Judicial Service workers, University teachers, Doctors, Nurses, Polytechnic teachers, workers at the Tema Oil Refinery, among others, have either staged an industrial action or are on the verge of  doing so.
President Mahama himself has described the public purse as 'down to the bones' and the Minister of Finance and Economic Planning Seth Terkper has corroborated this.
Currently, Ministries, Departments and Agencies (MDAs) have been instructed to avoid any expenses other than personnel emolument.
Critics have seen this as a manifestation of fears that the public coffers have been drained by the NDC government.
By Raphael Ofori-Adeniran