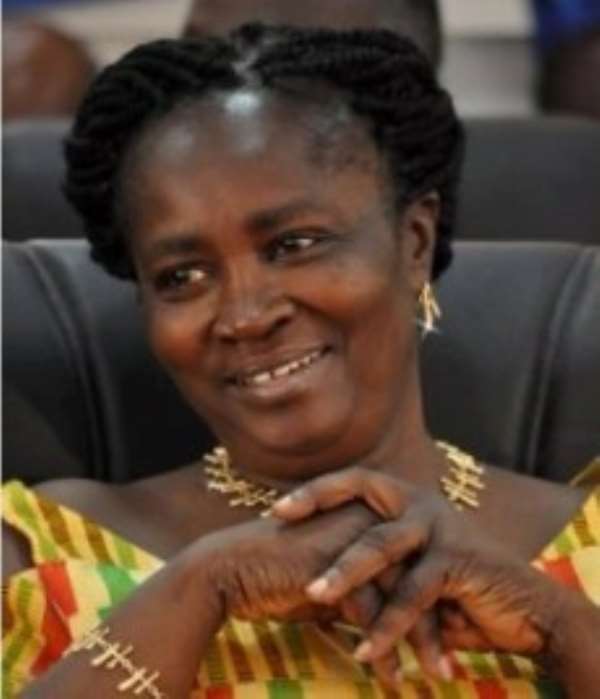 Education Minister Professor Jane Naana Agyeman
The government's decision to scrap allowances for trainees in the colleges of education is to ensure equity and fairness in the educational system, the Minister of Education, Professor Jane Naana Agyeman, has explained.
The move, she said, was also to attract the best calibre of prospective students with passion for the teaching profession, as well as equip existing colleges to admit adequate number of students.
She said it was in line with this that the government was upgrading the teacher training institutions into colleges of education to accord them that tertiary status.
Professor Opoku Agyeman was clarifying some recent policy directions given by the government on the sidelines of the launch of the Ghana Directory of Scholarships and Financial Assistance in Accra Wednesday.
She indicated that there was a shortfall in the required number of teachers because students that were admitted annually into the colleges of education had to rely mainly on government's financial assistance.
"There is no justification to isolate only students in educational colleges for allowances while other students also paid tax but are not benefiting," she said.
''This inequity has existed for far too long and we have not been able to discuss it, we need to bring equity into the system; that we do not want people to be attracted into the colleges of education because there is free money," she said.
The President of the Dominion University College, Dr Ekwow Spio-Garbrah, whose brainchild is the Ghana Directory of Scholarships and Financial Assistance, said he was motivated to come out with the directory 14 years ago because of the huge demand made on him by parents to finance their childrens' education.
He said the directory, which was first published in 2000, could not be completed due to the change in government in 2001.
He suggested that a change in government should not affect such laudable initiatives.
Dr Spio-Garbrah said the directory would be a relief to public and private officials, especially political appointees, who were approached regularly to assist students to pay their fees.