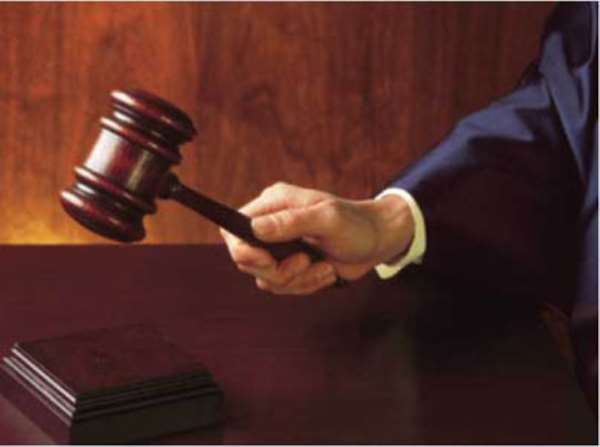 Tying my knot to the verdict of 29th: A goodnight wish to stay a bit longer if not for long

11:30pm

In less than an hour I will lay my head to rest. This would be my foremost break from the days toil and pain. And whiles I pray for a sound sleep I also wish and for one-that tomorrow finds me well. This is not to doubt my existence nor forsake my assurance in the divine selection. But as we may all know, Beloved, the night is far and death is certain.
Again Gods ways are not in our predictions. But in a much as the morning holds what many depict as the biggest test of our youthful democracy, I am left with no less than to invoke the heavens to grant it to me as a covenant for my belated birthday, even if not for long.
After all every generation must make it own destiny and tell of it home. And so, should tomorrow find me well even if not for long I would have something so significant as my message to deliver to Papa, my late father.
For I know if there is anything Papa would want to know since his demise about a year and half ago, it would be how democracy has fared in his absence. Knowingly well my political inclination and the fact that Nana Addo did not concede defeat before his passage amidst rumours of the latter's petitioning the Supreme Court over the outcome.
Papa was not a politician himself although a traditional leader in 'great controversy', but before his passage December 24th 2012 he had told me many significant happenings of his time and the blaze that he went through the times. Yet again Papa understands the essence of lawsuit and the euphoria that comes with a favoured verdict. He has in his time pursued and won.
This was in his quest to establish the identity of a community left to him by his grandfather whom I was named after. Then and there, guns were fired amidst dancing and drumming with loud outdoor music from the sounds hired to climax the Jubilation. It was in 1996 and they had their counsel not to be only bright and highly learned but also a Member of Parliament in the metropolis. Only that this time around jubilation must be in proportion and already sale of alcohol has been banned in some districts with threats of contempt.
Again this time, peace has been the mantra of even the ungifted songsters. Perhaps due to the nature of the case involved. But this does not awash the fact that I still have got to make my own destiny just as Papa taught me so as to share in return even if not with him. And as I am so close to such destiny may the forefathers not forgive me if I do not revoke the intricacies of the night and predict it to suit my wish. Surely tomorrow must find me well.
For what will be my portion if tomorrow escapes me. Bearing in mind the tension it holds and the many times I have had to wait. And as we all make our wishes for the night, mine may be simple but for conveyance. For I surely know that whatever may happen to me after the verdict would have my destiny tied to it.
This will not only establish my identity but will go a long way to aid my uneducated mother to easily remember when he lost his last born without having to consult any of her educated grandchildren. That notwithstanding. should my quest not be granted and that I die tonight then may it be that Ghana wins. Good Night.