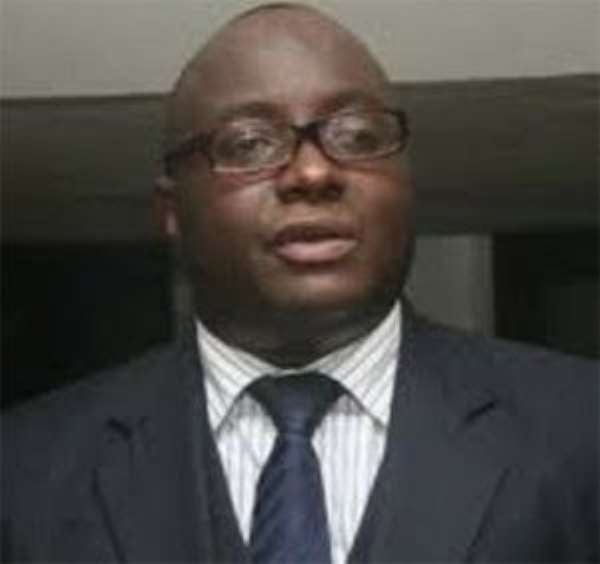 Mike Ocquaye Jnr
'He, who has nothing to hide, hides nothing'. That was the opening statement of Lawyer for beleaguered Samuel Awuku, the Deputy Communications Director of the New Patriotic Party (NPP) who is purported to have been captured on tape, in discussions with members of the party in the United Kingdom which Government claims bothers on National Security.
Lawyer Mike Oquaye Jr., sarcastically described as welcoming news, government's interest to investigate the authenticity of the said tape because it would lead to a vindication of the position his client has held all along on the matter.
'If the government wants to delve deeper into the issue, then it is very welcomed but I remember when Baba Jamal's tape came out, they did not come out to investigate it. Now that something of this sort has been fabricated against Sammy Awuwku, the Information Minister is going round making announcements on it'.
'They should go back and visit Baba Jamal's case and give us a reply on that one first,' Lawyer Oquaye Jr. argued.
He insisted that Sammy Awuku never made any such statement, let alone meet with the London branch of the NPP.
'…the London branch of the NPP has come out to deny having any meeting with Sammy Awuku. So if the was no meeting in the first place, why should anyone doctor his voice or attempt to fabricate his voice? That is something we will not take likely,' he added.
The legal representative for Sammy Awuku, who is also the Deputy Greater Accra Regional Secretary of the NPP made these comments in a telephone interview with Adom Fm, after an alleged tape recording of the voice of the NPP Deputy Communicator went viral in the media as he (Sammy Awuku) was allegedly caught divulging some confidential messages to the members of the party branch in the United Kingdom.
On the alleged leaked tape, Sammy Awuku was quoted to have said that aside the President of the Judges of the Supreme Court sitting on the pending election case, Justice William Atuguba, the eight other members are in support of the NPP, hence asserting that the verdict would be 8-1 in favour of the petitioners.
But following the report, Sammy Awuku issued a statement denying the allegations leveled against him.
Source: Peacefmonline