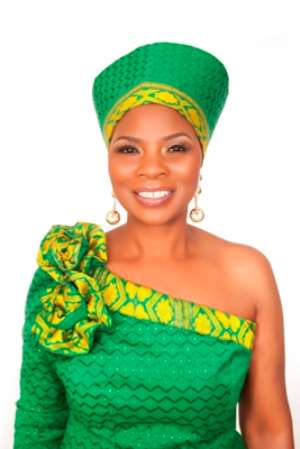 ATLANTA GEORGIA: Justina Mutale, African Woman of the Year 2012 and Founder & CEO of POSITIVE RUNWAY: Global Catwalk to Stop the Spread has been appointed as Honorary Ambassador for Gender Equality and Spokesperson for the International Women's Think Tank and International Women's Center (IWTT-IWC), whose world headquarters are based in Atlanta, Georgia in the USA.
A philanthropist, humanitarian and human rights advocate, Justina brings her relationships to the International Women's Think Tank (IWTT) in collaboration with Founder and CEO Ms. Brenda Morant and the IWTT Team.
'Justina Mutale is known globally for her humanitarian and community work. She brings substantial experience and resources to IWTT that includes her relationships with governments, international women's groups and business organizations',says Brenda Morant, Founder, Chair & CEO of the International Women's Think Tank and International Women's Center (IWTT-IWC).
Ms Mutale has worked with the London, England based Gender Section of the Commonwealth Secretariat; a membership of 54 countries that promote the advancement of gender equality; and the United Nations Commission on the Status of Women.
A recipient of the 2013 WAF-MDG Award in recognition of her efforts towards the actualization of the United Nations Millennium Development Goals, Ms. Mutale has received many awards which include the African Woman of the Year 2012 Award presented to her during a ceremony held in London and the International Honorary Award, which was presented to her at the Global Women Inventors and Innovators Network Conference (GWIIN) in Accra, Ghana. GWIIN has a global platform that highlights women's invention and innovation and promotes the introduction of new products, processes and services.
As Honorary Ambassador, Ms Mutale will be the official Spokesperson to promote Gender Equality, which is central to the economic and human development of women and girls. This appointment provides Ms Mutale with an expanded international platform and supports IWTT-IWC's mission to advance the sustainable political, social and economic empowerment of women and girls.
'Ms. Mutale's collaboration with IWTT will provide greater resources, experiences and opportunities that will strengthen the delivery of The International Women's Think Tank approach to build value for resourcing women globally', said Brenda Morant
Ms Mutale joins a list of highly respected international personalities from the arenas of government, education, business, agriculture, STEM and media who are serving in this capacity as Honorary Ambassadors for the IWTT, and who are chosen because of their eminent name recognition and more particularly because of the respect with which they are held worldwide and their appeal as genuine humanitarians and business people.
Honorary Co-Chairs of the IWTT-IWC include the Honorable Consul General Republic of Liberia, Cynthia Lynn Blandford; Madame Vesta I. Teneilabe, (wife of Ambassador Geoffrey I. Teneilabe, Consul General, Federal Republic of Nigeria); Dr. Paddy Sharma, Board Chair, India America Cultural Association; Dr. Gwendolyn Benson, Associate Dean, College of Education, Georgia State University; Attorney Manori de Silva, Carreras & Lemorne, LLP; and Mr. Emerson Bryan, Deputy Director, Atlanta Regional Commission.
Ms Mutale will be a Keynote Speaker at the official opening of the International Women's Center, which is scheduled to take place on Thursday, October 17, 2013 in Atlanta, Georgia in the USA.
'I would like to take this opportunity to congratulate the IWTT Team on such a brilliant initiative to elevate the status of women in the 21st century', said Ms. Mutale
Located in Atlanta, Georgia the IWTT promotes intellectual research, critical thinking and innovative solutions on issues related to women and girls; who are the fastest growing economy. As the world becomes more global, IWTT works also to empower women and girls by increasing intercultural understanding, driving economic growth, exploring collaborative opportunities and partnerships that uplift the human condition and improve the quality of life.
Ms Mutale recently addressed the U.S. National Congress of Black Women at the Los Angeles Millennium Biltmore Hotel in California and also delivered a Keynote Address at the Anakazi African Business Women's Conference held at the Radisson Hotel, Los Angeles in the USA.

JUSTINA MUTALE - HIGH RES.
Editor's Note:
For more information contact:
Brenda Morant

The International Women's Think Tank
Tel: +1 404-587-3126
www.iwthinktank.org