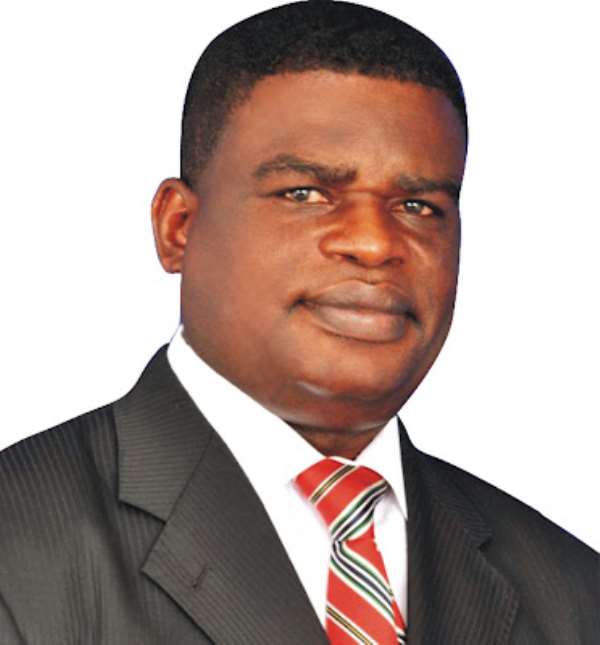 The government has renewed the search for private investors to partner it to build and operate the Boankra Inland Port and the Eastern Railway Line projects.
This is after similar attempts over the years failed to yield results.
But unlike the previous instances, the Chief Executive Officer of the Ghana Shippers' Authority (GSA), Dr Kofi Mbiah, said the government had now brought the two projects under its private public partnership (PPP) initiative.
The PPP initiative is being coordinated and executed by the Ministry of Finance and Economic (MoFEP) and the newly established ministry at the Presidency in-charge of PPPs.
A successful revival of the projects is expected to help decongest the Tema and Takoradi Ports, leading to a rise in the country's maritime trade.
This is because more cargo, especially those on transit to the sub-region as well as goods moving from the two seaports to the eastern, central and northern parts of the country, will be transported on the railway line to the Boankra Port prior to distribution.
A search for a transaction advisor to the proposed PPP for the two projects has already commenced and is expected to be concluded in August.
Once this is done, Dr Mbiah said the government would now start the process of getting investors interested in partnering it to operate the two projects.
'The expectation is that the process will conclude by the end of the year for the partnership to start,' he said in an interview.
The Boankra Inland Port, the first of its kind in the country, was announced in 2003 but has been stalled due to lack of funds and low interest from the investor community.
The 300-acreage land earmarked for the project is currently idle as various attempts to raise funds or get investors to help execute it has failed to materialise.
A search for a US$600 million strategic investor in 2010 stalled as none of the interested investor reportedly met the financial requirements.
Similar efforts were pursued in 2011 and 2012 but could not yield the expected results.
'The government has now realised that because there is always no structured financial modelling on the project that is why all the investors that come don't always meet the requirement. So it has now requested for a financial advisor to structure the entire process, come out with the financial modelling and get all the necessary things in place so that investors that come will know what is required of them,' the CEO of the Shippers' Authority said.
By Maxwell Adombila Akalaare/Graphic Business/Ghana