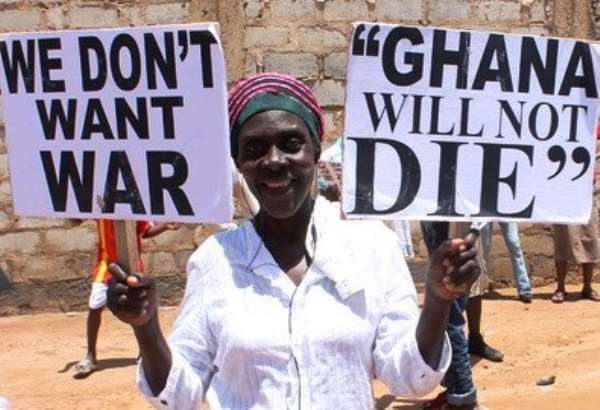 Ghana as a democratic country has come to the crossroads. We as Ghanaians are confronted with the challenge of having to prove to the entire world that indeed the credentials we've earned as the beacon of democracy in Africa is not mere fluke but an undoubted reality.
This is the basis for which we at the newly formed Chamber of small sale miners and industry Ghana believe that we owe it a duty to crave for Justice and peace during and after the supreme court verdict on the election petition hearing scheduled for Thursday 29th August 2013, so as protect our business interest as well.
As a Chamber, we are convinced that our members who are mainly gold and diamond miners, jewelry makers, gold buyers, and plant and machine hirers (Service support providers) etc can not work in comfort and harmony when the business environment which largely depends on the political stability of the country is not conducive.
Through successive democratically elected governments, the industry has seen significant transformation and development by way regulatory framework.
Despite this success, the sector is still confronted with other challenges due the fragmentations within our front and the lack of effective coordination between us and the state coupled with the lack of reliable sources of funding and technology.
All these challenges notwithstanding, members are of the view that it is only in a democratically peaceful environment that we can continue to engage government and the state institutions to seek to harmonize the industry for our betterment and the overall interest of the country.
The CSSMIG which employs more than 3 million direct workers are therefore passionately appealing to all stakeholders involved in this petition, be it the supreme court judges, the petitioners, the respondents, the state security, political parties, civil society and indeed all Ghanaians and non- Ghanaians resident in the country to see reason and work towards the maintenance and preservation of the Peace we enjoy. We believe that if any party is dissatisfied with the verdict (In the most unlikely situation) it must seek redress using laid down legally accepted procedures so that our development and progress will not be stifled
Signed
Edward Kwasi Akuoko
(Ag. Director-Public Affairs, CSSMIG/ PRO- Hansol Mining Ltd)
020-4666662/ 024-4660102