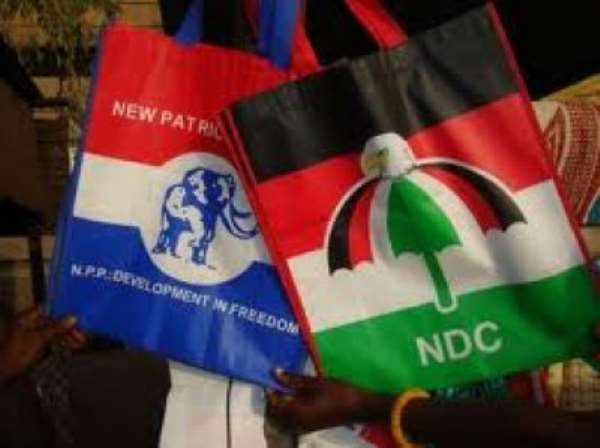 We, the leadership and members of TESCON branch of the University of Mines and Technology (UMaT), Tarkwa, wish to pledge our unflinching support for the peace, development and stability of this nation as we await the Supreme Court's verdict. We believe that the Justices ruling on the case would deliver justice-powered verdict by bearing in mind the supremacy of the Constitution of the Republic of Ghana and also protect the sanctity of the Judiciary. We would therefore like to make a clarion call by making it clear to all and sundry to desist from actions that will send the country down the abyss of political war as we await the Court's verdict on the 29thday of August 2013.
Politics in Ghana has over the years been an epitome of peace in Africa. It's only logical to uphold the enviable peace and stability Ghana has enjoyed over the years. We appreciate the various peace advocates that have gained momentum in both the print and electronic media. TESCON UMaT would like to add our voices to this call by urging all sympathizers and supporters of NPP and NDC, especially the youth wings in the various tertiary institutions, to accept the verdict in good faith. TESCON being the youth wing of NPP as well as the potential future leader of this nation also urges all TEIN groups in all tertiary institutions to accept the verdict in good faith to protect our hardly earned peace. We are pleading with all to bear in mind that at the end of the day, it is our democracy that should be victorious. If we have a strong democracy, then we have the hope of becoming the future leaders of our motherland Ghana. In today's turmoil, we areopponents; in tomorrow's verdict, we should be allies to protect our democracy.
We would also like to congratulate the leadership of the political parties especially the petitioners on resorting to the court for justice-upholding and strengthening our democracy. This has opened a new page in the world's politics, a new ray of hope and an antidote forcuring election violence especially after the declaration of results. We are very grateful for such bravery act;Nana, ye ma WOAYEKOO!!!
War is started by one person but it takes two to stop it; we say kudos to the respondents of the petitions. Thank you all for allowing peace to prevail throughout the trial. The refined maturity displayed by the Justices is highly commendable. We thank you so much for controlling our political activists in maintaining peace in the country. We know the good people of our country will not be disappointed by your judicious verdict to be given-you have defended equality before the law through your transparent trials of the numerous contemptuous cases.
TESCON, Commitment without inducement: NPP, Development in freedom.
Long Live PEACE
Long Live DEMOCRACY
Long Live GHANA
SakyiamaOkyere Ben
Press Secretary (TESCON UMaT)