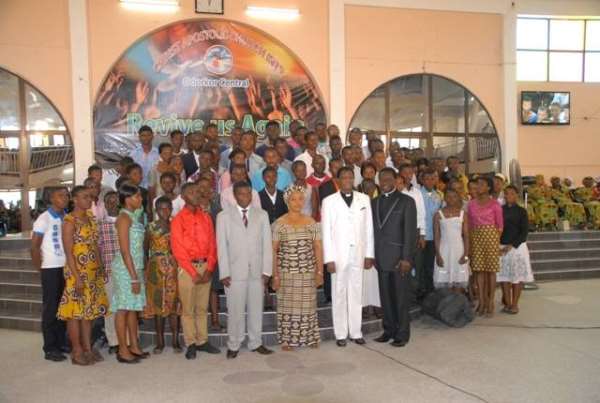 scorlaship
Accra, Aug. 26, GNA - The Christ Apostolic Church International (CACI), has awarded scholarships to 88 needy but brilliant students to pursue various courses in Senior High and Tertiary schools in the country.
 
At a presentation ceremony in Accra at the weekend, the beneficiary students were presented their certificate of awards to pursue their courses under the CACI Scholarship Awards Scheme which was started three years ago.
 
Apostle Dr Stephen Kwame Amoani, Chairman of the CACI asked the students to learn hard not only to become good academicians but also responsible citizens who would help in national development.
 
He urged parents to ensure that their wards study hard in order not to be left out in the national development process.
 
Reverend George Anto-Boateng, Chairman of the Scholarship Committee said the Scheme is a social intervention aimed at helping brilliant but needy student to attain their aspirations.
 
Though he could not readily provide the amount of money so far spent on the Scheme, Rev Anto-Boateng said a total of 176 students had so far benefited.
 
He said funding for the scheme is mainly from the Treasury of the Church as well as fund raising activities in the various branches.
 
Rev Anto-Boateng appealed for sponsorship from well meaning Ghanaians to extend the awards to a greater number of students.
 
He thanked the Executive Council of the church for the financial support and guidelines in the implementation of the Scheme.
 
 CAPTION:
 
Picture shows the beneficiaries in a group picture with the patrons of the Scheme, including Apostle Dr Stephen Amoani, Chairman of the Christ Apostolic Church International   
 
 
GNA