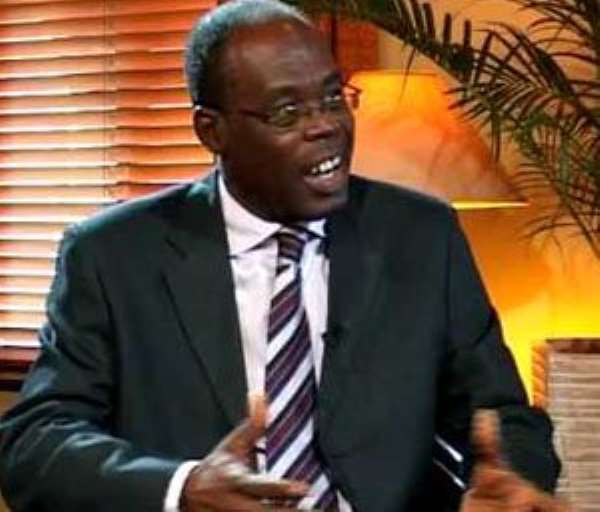 Nana Asafu Adjaye
THE AFRICA Centre for Energy Policy (ACEP) has noted that the GNPC will do Ghanaians a great service if it provides information on the beneficial ownership of Minexco OGG, one of the owners of AGM Ghana Limited, which still remains a mystery.
It also challenged GNPC to publish the approved contract to enable Ghanaians to debate the terms negotiated before Parliament considers it in the spirit of transparency and accountability.
Reacting to a response made by the GNPC to a statement issued by ACEP recently titled: 'Parliament must Scrutinize Petroleum Agreement between Ghana and AGM Petroleum Ghana Limited Approved by Cabinet', it said ACEP was still concerned about a number of issues which had not been adequately addressed by GNPC in its response to the statement.
ACEP noted that it had no problems with AGM Ghana Limited, which is 100 percent owned by AGM Gibraltar, owned by AGR Energy, Minexco and MED Songhai Developers with 49.5 percent, 48 percent and 2.5 percent shareholding respectively. However, it said unlike AGR Energy that is listed on the Oslo Stock Exchange and MED Songhai Developers whose beneficial owners are now known, the beneficial ownership of Minexco OGG was unknown.
It continued: 'We did not state anywhere in our statement that the Companies Act of Ghana disallows a foreigner from being a Director of a company in Ghana. What we said was the inappropriateness of a foreigner presenting himself to the Ghanaian authorities as Ghanaian when he is not, as GNPC itself confirmed in its statement that, 'it is not true that Mr. Gilad Mintzer is described in the incorporation document or otherwise represented to Government as a Ghanaian'. This is an attempt to question our credibility.'
However, it buttressed its position with an extract of the incorporation documents of AGM Ghana from the Registrar General's Department in which Gilad Mintzer was represented as Ghanaian.
'The GNPC will help protect Ghana's interest if it does proper due diligence about people coming to do business in our oil and gas industry.
'We are also not satisfied that in a block such as South Deepwater Tano where substantial work had already been done by other companies, and where the prospects are very high considering that it is located in the Tano Basin, the only Ghanaian interest beyond GNPC is 2.5 percent. This departs completely from the Ghana Local Content and Local Participation Policy which states that 'Local Participation by the Ghanaian private sector will be at least 5 percent equity for petroleum license, permits and contract operators and at least 10 percent equity for providers of supplies and services'.
Stating that the GNPC could not claim to be ignorant of such an important policy of Government, it said the foregoing was repeated in the Petroleum (Local Content and Local Participation) Regulations (LI2204) currently before Parliament.
'If they did, it beats our imagination whether such an important national institution dealing with crude oil in a crude business can be trusted.'
 By Samuel Boadi