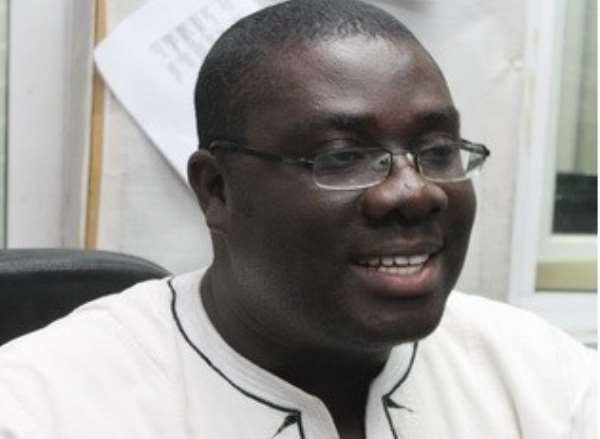 The government has said it will study the contents of a tape which allegedly contains the voice of Mr Sammy Awuku, the Deputy Communications Director of the New Patriotic Party (NPP), attacking the integrity of the Supreme Court judges.
Mr Awuku is said to have indicated during a meeting with NPP communicators in the United Kingdom that most of the judges on the Supreme Court case were favourable to the NPP.
However, Mr Awuku had issued a statement claiming that he did not make such statements, and that the tape was a fabrication.
''I state very emphatically that the said tape and whatever by-products arising are totally fabricated and doctored and that, I have never made the kinds of statements contained in the said tape anywhere,'' the statement quoted him as saying.
Reacting to a question about the tape at a media briefing at the Flagstaff House in Accra yesterday, the deputy minister of Information and Media Relations, Mr Felix Ofosu Kwakye, said it was the government's responsibility to protect all citizens against threat.
Therefore, he said, the Ministry of Information and Media Relations would obtain a copy of the tape and study its content.
Mr Ofosu Kwakye said if the government found out that the content of the tape threatened the security of the judges, it would hand over the tape to the security agencies to conduct investigations into it.
''We will obtain the tape and see if it is worth pursuing. Then we will hand it over to the appropriate security agencies,'' he said.
Speaking on the mid-year review, the deputy minister said President John Dramani Mahama and his team were upbeat  about the prospects of the country's economy.
He said several proposals aimed at arresting the increased wage bill were being considered by the government.
Mr Ofosu Kwakye said the Minister of Finance and Economic Planning, Mr Seth Terpker, would be engaging Ghanaians on the proposals to agree on the way forward.
By Musah Yahaya Jafaru/Daily Graphic/Ghana