EU urges rebels to lay down arms in eastern DR Congo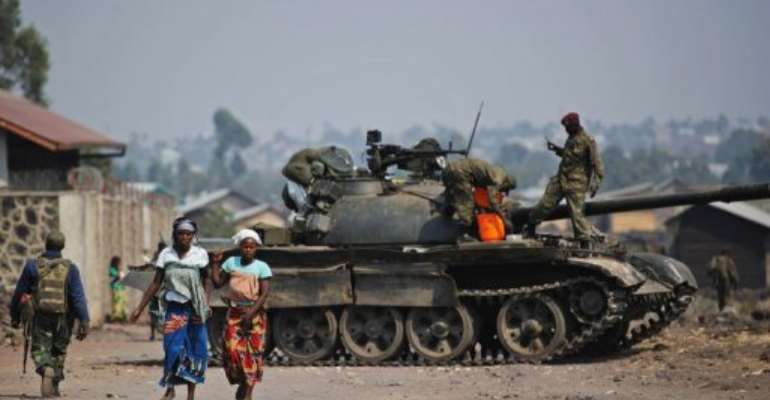 BRUSSELS (AFP) - The European Union on Monday roundly condemned the outbreak of fresh fighting in the Democratic Republic of Congo and called on rebels behind the clashes to urgently lay down their arms.
"We forcefully condemn the resumption of fighting that broke out August 21 near Goma after the shelling by the M23 movement of parts of Goma," said a spokesman for EU foreign policy chief Catherine Ashton.
After a two-month lull, fighting between the army and the M23 has erupted sporadically since mid-July in North Kivu, a chronically unstable region with the mining hub of Goma as its capital.
"Attacks against civilians and troops in MONUSCO (the UN peacekeeping mission) cannot be tolerated," the EU spokesman, Sebastien Brabant, said in a statement. "We call on all sides for restraint."
"It is urgent that the M23 and armed groups lay down their arms," he added.
The M23, former fighters in a Tutsi rebel group who were integrated into the regular army under a 2009 peace deal but mutinied in April last year, have moved closer to Goma, accusing the government of reneging on its pledge to hold direct talks.
Rebels have threatened to recapture Goma but UN forces, including a 3,000-strong intervention brigade with a robust mandate to eradicate armed groups in the region, moved in to create a security zone around the city.