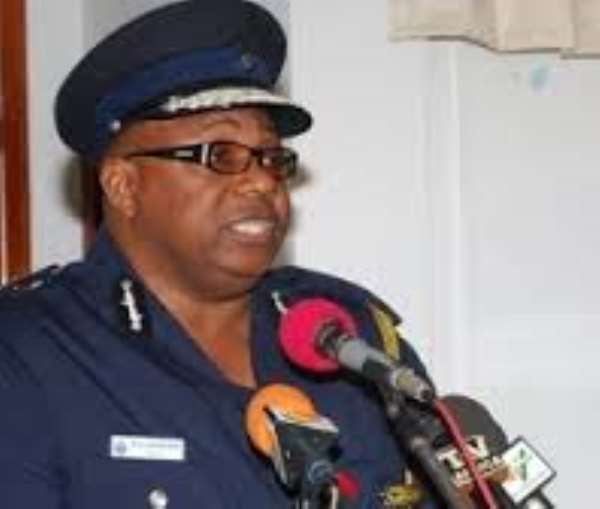 In an effort to respond quickly to issues that affect the security of the state, the Ghana Police Service has acquired a Helipad to help it facilitate the maintenance of law and order, either on land, sea or air.
The facility would also help the police in areas such as lifting men and women to respond to emergency situations all over the country, deployment of personnel to distressed areas, strengthen collaboration between the police and the military.
The helipad, which will be shared among the various security agencies – Customs, Immigration Service, Ghana National Fire Service and Armed Forces, just to mention a few, will also be the first time the police will be working with the said facility.
Speaking at the inauguration last Friday at the National Police Operations Centre, the Director-General in charge of Services, COP James Oppong-Boanuh said the Helipad was a practical demonstration of the determination of the police administration to enhance their operational capability in the maintenance of law and order as stipulated by the 1992 constitution.
He maintained that it was a further step in the police-military collaboration in ensuring the security and safety of the good people of Ghana. 'This is to say, we now have our eyes not only on land and the coasts, but also in the sky', he noted.
Mr. James Oppong-Boanuh stressed that the dynamic exigencies of effective law enforcement today requires urgent actions in all areas of administrative and operational activities. He added that: 'the development of society and modernization has a side effect which manifests itself in the complexity of crime.'
He noted that criminals are even using the advancement in technology to perfect their crime, such as cybercrime and other technology related crimes.
On his part, the Minister for Interior, Hon Kwesi Ahwoi said he was very glad with the facility and was hopeful that the Helipad would serve it purpose of ensuring law and order.