Zambia Fa Reports Ghana To Fifa Over Boateng 'hate Speech' Ahead Of Decisive Clash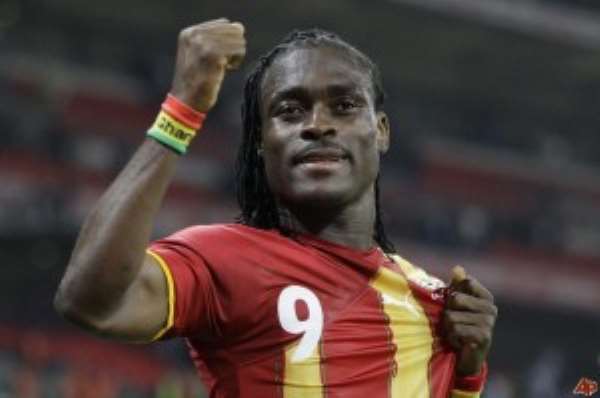 Derek Boateng
Zambia FA (FAZ) has reported Ghana and Derek Boateng to FIFA claiming the Fulham midfielder made provocative and inciting statement against the Chipolopolo ahead of next month's decisive World Cup qualifying match.
In an action that could rather incite ordinary football fans, the Zambians are asking FIFA to sanction Ghana midfielder Boateng for his alleged provocative tone ahead of next Friday's crucial 2014 Brazil World Cup qualifier.
This comes after Boateng called for a 'revenge on the pitch' against the Zambians when the two sides clashed in their first meeting in the qualifiers in June last year. http://www.ghanasoccernet.com/well-pay-zambia-back-in-their-own-coin-derek-boateng/
But his words have not been digested well with FAZ seeking FIFA intervention or sanctions on the player for the hate speech that may incite Ghanaian fans.
FAZ communications manager Erick Mwanza said in Ndola that it is unacceptable for the Black Stars player to begin to peddle hate speech that border on anger and hatred towards the Chipolopolo.
"For such we are writing to FIFA to bring to their attention this hate speech which can easily cause riotous situation which can easily get fans to be very hostile to extents of even causing harm," Mwanza said.
"Because what Boateng said here is that they want to revenge against Zambia, what do they want to avenge?" Mwanza questioned.
"We beat them [Ghana] hands down 1-0, the way we beat them at the Nations Cup [2012 Africa Cup finals]. There are no two ways or questions about it.
"So we are writing to FIFA to bring to their attention this matter and if the Ghanaians continue with this kind of hate speech, I think our correspondences will not only cite Boateng or anybody else for sanctions but even to the extent of asking that the match to moved from Kumasi to another neutral venue."
Ghana hosts Zambia in the last Group D game in Kumasi on September 6.
The Ghanaian, who plays for English Premiership side Fulham, told Happy FM in Ghana that the Black Stars were mistreated on their trip to Zambia last year and want revenge not in a bad way but on the pitch when they take on Chipolopolo in Kumasi.
A draw will see Ghana qualifying to the final knockout stage while Zambia needs an outright victory to get to the last round.
On June 9, 2012, Boateng and Benjamin Acheampong tried to rush onto the pitch to talk to match officials whom they perceived to be bias but were prevented by Zambia Police officers, and they were physically manhandled but the Zambians doctored edited a video tape and posted it in the internet claiming it was the full event, a claim the Ghanaian strongly reject.
"They treated us badly when we went to Zambia. We must treat them the same way when they come to Ghana," Boateng told Happy FM and is also quoted by GHANAsoccernet.com. http://www.ghanasoccernet.com/well-pay-zambia-back-in-their-own-coin-derek-boateng/
"We will pay them back in their own coin. The way they treated us before and after the game, we will treat them the same way.
"This is one game that I would love to be part of. I am confident about the game. We are more than capable of beating them. But we must pay them back in Kumasi."  
Mwanza feared that an ordinary fan would probably misinterpret Boateng's statement thinking Zambia was hostile to their national team during the Black Stars' visit when in fact not.
He said Zambians are known to accord warm hospitality to visitors even though Zambia has been offered poor reception during away matches.
Mwanza said FAZ president Kalusha Bwalya has always advocated for fair play to all visitors regardless of how Zambia has been treated abroad.
He said FAZ cannot accept circumstances where Zambian teams travel to a venue where fans have been made to believe that the host team was mistreated or subjected to undue and unfair treatment.
Ghana heads Group D with 12 points, one ahead of Zambia.
Ten group winners will qualify for the last qualifying round. 
Draws will pair these teams to play for the five World Cup slots allotted to Africa.