Waiting With Bated Breath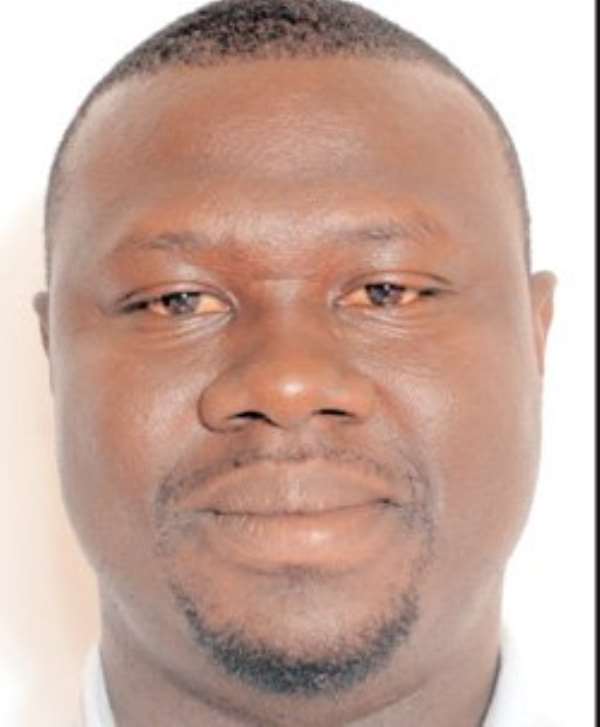 Agya Kweku Ogboro
'The roughness of a cotton tree is not known until you get close to it'— African Proverb.
Three days hence, the Supreme Court would deliver its judgment on the election petition before it. One cannot help but applaud the peace messages being drummed into our thick skulls. The peace campaigns are highly laudable because the Asomdwekromanian can be as brutish and heartless as the Kenyan, Sierra Leonean, Rwandan or Ivorian who was engaged in the war that tore his country apart. Yes, that is the bitter truth!
There is no denying the fact that most Asomdwekromanians are peace-loving people. But the behaviour of a recalcitrant few is gradually painting a very bad picture of this country. Is it not true that few bad nuts spoil the good ones?
We live in a country where people from different ethnic backgrounds who have co-existed for decades decided to throw away what brought them together and slaughtered one another like fowls. Did I hear you ask what caused the mayhem? Hmm, almighty 'akomfem' oo, my brother. That is how gullible and infantile some of us can be!
Ours is a country where people prefer fighting one another over a royal skin to fighting poverty. I do not intend to rake old wounds; but the truth must be told, no matter how painful. I hope you still recall the sad tale of the beheaded king and the brutish massacre of 26 others by their own kinsmen for no justifiable reason. It's over a decade now and the perpetrators of the heinous crime are yet to be caught.
Not too long ago, people who gleefully called one another 'nye bro' (my brother) suddenly decided to call one another 'nye futor' (my enemy). Why? It's because of a piece of land. Not only did they call one another 'nye futor', the two parties also clubbed and shot each other resulting in fatalities. There is now a semblance of peace in that part of the country, and one can only pray to Mawu to continue soothing their anger.
The acts of criminality by party activists in the name of foot-soldiering also vividly come to mind. No day passes without one hearing of one DCE or another being chased from his office. The destruction of public property and the wanton display of lawlessness by foot-soldiers have become a common sight in this country.
The examples above are just a few of the many instances that point to the fact that the average Asomdwekromanian could be as brutish and animalistic as those in other countries who helped to reduce their countries to rubble. As I said earlier, it is the reason I laud the beating of the peace drums.
I, however, have a little fear, Abusuapanin. My fear has to do with the police service. Believe me; they are very efficient whenever they decide to discharge their duties professionally. As we wait with bated breath for the nine Justices to deliver their judgment, one would want to believe the police when they say they are going to be impartial in the discharge of their duties during these trying times. But their track record makes it difficult for one to do so. The very biased manner they handled the Agbogbloshie massacre, the Akwatia Jihadist vandalism and the Chereponi Rambo shooting saga makes it difficult for one to believe them. But I would entreat my compatriots to still give them the benefit of the doubt.
I was speaking to a senior statesman last week and he wondered how we managed to reach this brink. We all know that pride is a deceiver and ego is a destroyer. It is more than obvious that it was the pride and ego of only one man that brought us to this brink. If only he had granted those riding on the Elephant the 24 hours grace period they asked for, he would have saved this country all this 'wahala'. Unfortunately for us, his ego and pride took the better part of him as he sang the chorus, 'Go to court.'
Those who rush into the battlefield do not understand that war is death. An electoral commissioner who rushes in declaring electoral results does not know that sitting in the witness box can make him perspire like a pregnant fish. As one of the Justices alluded, the man has now seen what happens in court so he, or anyone in his shoes, would definitely think twice before asking someone to go to court the next time. For that alone I'm extremely happy; for the man's ego has finally been deflated.
Alfred A. Montapert once said, 'Nobody ever did, or ever will escape the consequences of his action.' The observation is very apt. We, as a people, are at crossroads. We have a choice to make. We are torn between peace and chaos. Whichever choice we make has its consequences. And in making that choice, we should be prepared to live with the consequences—good or bad.
Indeed, most of my compatriots will on any day choose peace over chaos.  But there are a few miscreants who will gleefully do the exact opposite. They are the ones who are trying to hold this country to ransom; and they are the ones we are all worried about.
It is said that suddenness overtakes the valiant. It is also said that it's through suddenness that the valiant is tested. Like the dog, our ears are hanging down as the decision day arrives on Thursday.
But we are equal to the task, are we not? Are we going to stop eating cocoyam because of worms? If the worms become aggressive, we would calm them down with palm oil. And if they become stubborn, we shall eat them with the cocoyam to serve as meat. So let those who have ears, hear us loud and clear!
Both President John Dramani Mahama and Nana Addo Dankwa Akufo-Addo, the two main contenders, have publicly pledged to accept the ruling of the court; and we have no reason to doubt them. My unsolicited counsel to them is to remember that the man who swallows his words vomits shame and disrespect.
Hope to see you next week in peace, not in pieces, for another konkonsa, Deo volente!