If petition was right; review is necessarily - Kwesi Pratt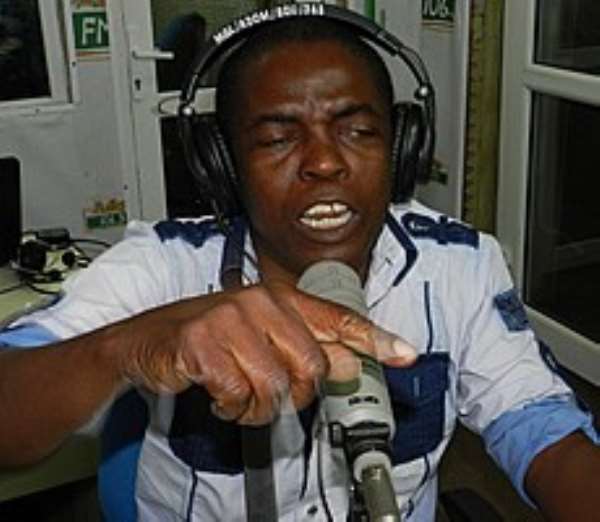 Kwesi Pratt
The Managing Editor of the Insight Newspaper, Kwesi Pratt vehemently disagrees with the Institute of Economic Affairs (IEA) appeal to political parties not to seek review after the Supreme Court ruling on the Presidential Election Petition on August 29.
He said if they [IEA] endorsed the petition challenging the legitimacy of President John Mahama, nothing stop losers of the petition from seeking review if they are dissatisfied with the ruling.
The IEA has admonished both the governing National Democratic Congress (CPP) and the New Patriotic Party (NPP) parties in the election petition case not to seek review .
The economic tink tank believes a review may impede the process of national reconciliation in the already polarized country due to the petition.
But on radio Gold's political discussion programme Alhaji and Alhaji Saturday, Kwesi Pratt said IEA's suggestion is "regrettable".
According to him, there is no tension in Ghana to justify the suspension of a constitutional right conferred all Ghanaians.
Kwesi Pratt said for the laws to work effectively, it is important for civil society groups such as IEA to encourage to exercise their rights than playing partisan politics.
He added that if after the Supreme Court ruling, any of the parties decide to seek review, "it will be legal, constitutional and morally correct".
"The right for review was put in the Constitution because judges are not divine; they are fallible; they also make mistakes and the society needs to put in place measures which will cure the human element in judges"
The Insight editor wondered why all of a sudden 'dead voices' have finally resurrected prior to the final judgement.
"When Nana Akufo-Addo, Dr. Mahamudu Bawumia and Jake Obetsebi-Lamptey [Petitioners] went to court, the very people whom today are saying the right for review should not be upheld are the very people who hailed the petition and said it has enriched our democratic so why the u-turn" he quizzed.
Kwesi Pratt maintained that if the petition was right, review is necessary to ensure justice is served.