'Education must impart truth, morality'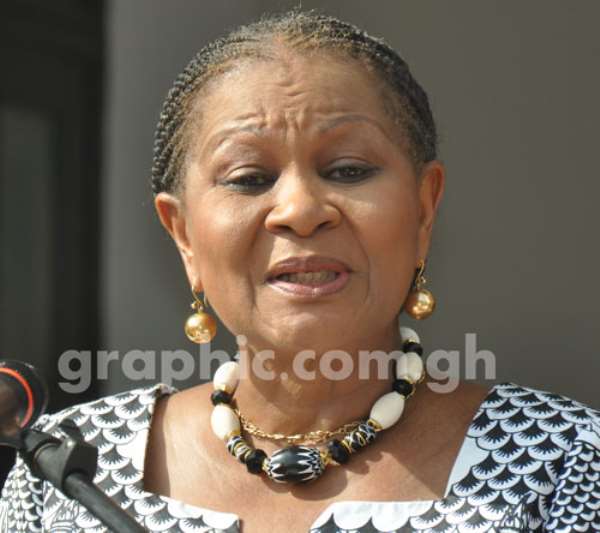 The Founder of Salt and Light Ministries, Dr Joyce Aryee, has stated that education, especially at the basic level must stress and impart values of honesty, truth and morality in students.
She quoted former US President Kennedy who said 'The goal of education is the advancement of knowledge and the dissemination of truth' to support her claim.
Dr Aryee stated this when she addressed a gathering at the National Theatre during the 20th anniversary celebration of the Happy Kids School in Accra. It was on the theme 'Celebrating 20 Years of Total Education, the Best Investment for the Present and Future'.
Quoting from the World Development Report of 2000/2001, Dr Aryee said the biggest problem of poverty, besides the lack of food, was the lack of power directly related to a lack of knowledge.  
'It claims that worldwide, almost one billion people lack basic skills to acquire knowledge; they are illiterate. They are illiterate because they have had no basic and primary education or because the quality of their education was too low,' she said.
She said the report further recognised that good, basic education was essential in every culture at all levels.
According to Dr Aryee, access to information and appreciation of the relevance of information enabled people to choose good governments or get rid of bad ones and that the effectiveness of investments in health and sanitation depended on good basic knowledge.
She added that the effectiveness of extension services for poor farmers depended on their capacity to understand what was being explained to them.
She also said a recent Organisation for Economic Co-operation and Development (OECD) study had identified that those few countries in Africa which had significantly invested in education now derived economic growth from such investment.  
Highlighting the effects on a lack of good basic education as captured in the OECD report, Dr Aryee said basic education was essential because its absence did not only become visible in illiteracy but also showed its effects among people who went further to the secondary level.
'Ministries, factories, hospitals and farms in developing countries often work inefficiently; not because the people working there are not capable but because they lack the right knowledge and skills essentially from the beginning,' she added.
The Chief Executive Officer of Happy Kids School, Ms Jemima Nartey, urged parents to continue to show keen interest in the welfare of their children.
By Donald Ato Dapatem/Daily Graphic/Ghana