NDC Vice-Chairman Explodes: 'Where From This Power-Sharing "Nonsense"?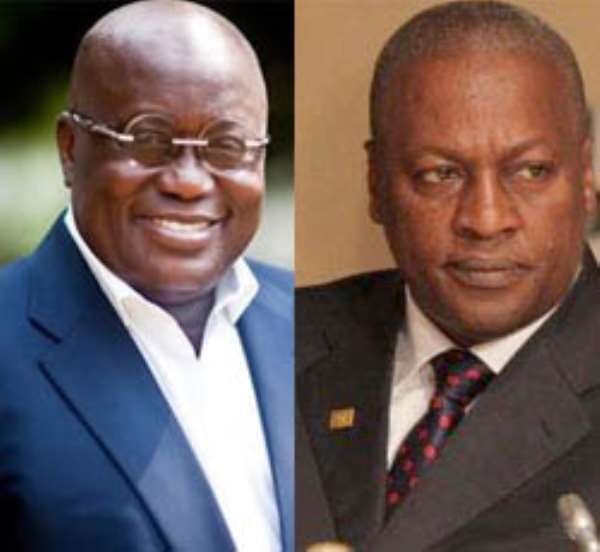 As the nation patiently awaits the verdict of the landmark election petition before the Supreme Court, and concern over the potential violence that may arise ala the US Embassy in Ghana, the two major parties in country are extending olive branches to each other in a bid to lessen the palpable tension in the Ghana.
Political commentators of the various political parties also, seem to have reduced the crescendo on hostilities on one another.
Then comes the now controversial 'all-inclusive' remarks made by the National Chirman of the NDC, Dr Kwabena Adjei at the 21st Anniversary celebrations of the New Patriotic Party (NPP)
However, Alhaji Said Sinare, Ghana's Ambassador to Egypt, who doubles as the First Vice-Chairman of the National Democratic Congress (NDC) has described the call for any form of power-sharing as 'nonsense'.
Alhaji Said Sinare insists the NDC has a four year mandate to rule the country and can only be sent packing at the end of the term; if Ghanaians are not satisfied with their (NDC) performance.
'So where comes this power sharing? I will not approve of itwe have a mandate to rule this country for four years. NPP ruled for eight years, they had the mandate of the people of Ghana. So we also have the mandate of the people of Ghana to rule this country for four yearsso nobody should come out to say or bring in this power sharing nonsense and all that'.
'We are not gonna take that. I personally will not take that at all. It is not here nor there. its nonsenseit is,' Alhaji Sinare fumed.
The NDC National Vice-Chairman was speaking in an interview on Asempa Fm's 'Eko Siisen' programme on the political situation in Egypt, the safety of Ghanaians in the North African country and his take on events on the local scene.
The 'all-inclusive' proposal was put forward by the National Chairman of the NDC, Dr. Kwabena Adjei, when he attributed the tense situation in the country to the winner-takes-all political environment and said from now onwards 'let us share. This country belongs to all of us'.
This position has also been seconded by the Minister of State at the Presidency in charge of Financial and Allied Institutions, Fiifi Kwetey, who called for the abolishing of the 'winner takes all' syndrome in Ghanaian politics.
But Alhaji Sinare will have none of it because the suggestions, in his view, are pure 'nonsense'.