Obama: Syria chemicals grave concern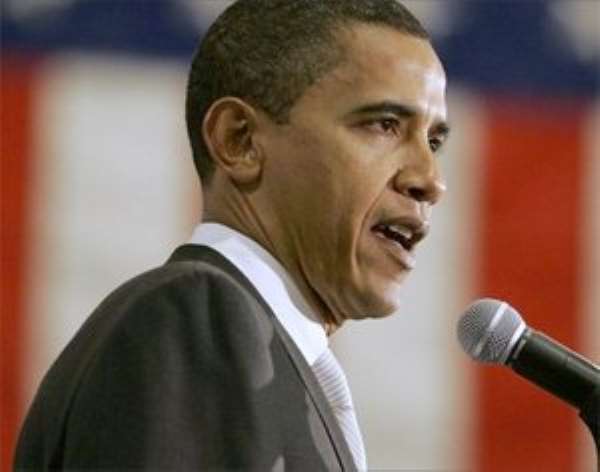 Prez Barack Obama
Mr Obama said the US was still seeking confirmation such weapons were used, but if proved true the situation would "require America's attention".
Meanwhile, Russia has urged Syria to allow a United Nations team to investigate the allegations.
Activists say hundreds died in the alleged chemical attack near Damascus.
Russian Foreign Minister Sergei Lavrov and US Secretary of State John Kerry have agreed that an objective investigation was needed, Russia's foreign ministry said.
It said rebel forces must give UN inspectors already in Syria safe passage to the site.
Meanwhile UN agencies now say the number of children forced to flee Syria has reached one million.
The UN's refugee agency and Unicef describe the figure as "a shameful milestone", and say a further two million children are displaced within the country.
'No delay'
Russia is Syrian President Bashar al-Assad's main ally.
The foreign ministry in Moscow said in a statement on Friday: "The Russian side called on the Syrian government to co-operate with the UN chemical experts.
"It is now up to the opposition, which should guarantee safe access for the mission to the alleged place of the incident."
There is no sign yet that Damascus will allow the UN inspection team to visit the site of the alleged chemical weapons attack.
UN Secretary General Ban Ki-moon has already called for an investigation "without delay".
"I can think of no good reason why any party – either government or opposition forces – would decline this opportunity to get to the truth of the matter," Mr Ban said from the South Korean capital, Seoul.
Mr Ban said: "Any use of chemical weapons anywhere, by anybody, under any circumstances, would violate international law. Such a crime against humanity should result in serious consequences for the perpetrator."
Other leaders have also pushed for an urgent investigation.
British Foreign Secretary William Hague says he is holding discussions with Mr Ban, John Kerry and the foreign minister of Qatar to press for immediate access for the UN team.
"Every day without UN access is a day in which evidence can deteriorate or be hidden by those responsible," Mr Hague said.
French Foreign Minister Laurent Fabius has warned that France must react "with force" if the use of chemical weapons was confirmed.
The Syrian government has described the allegations that it sanctioned the use of chemical weapons as "illogical and fabricated".
But unverified footage shows civilians – many of them children – apparently suffering horrific symptoms, as well as rows of shrouded bodies.
According to Reuters news agency, Syrian activists are trying to smuggle tissue samples from victims' bodies to the UN inspectors.
"The UN team spoke with us and since then we prepared samples of hair, skin and blood and smuggled them back into Damascus with trusted couriers," activist Abu Nidal told Reuters.
BBC