NDC Suspend 3 'Shit Bombers'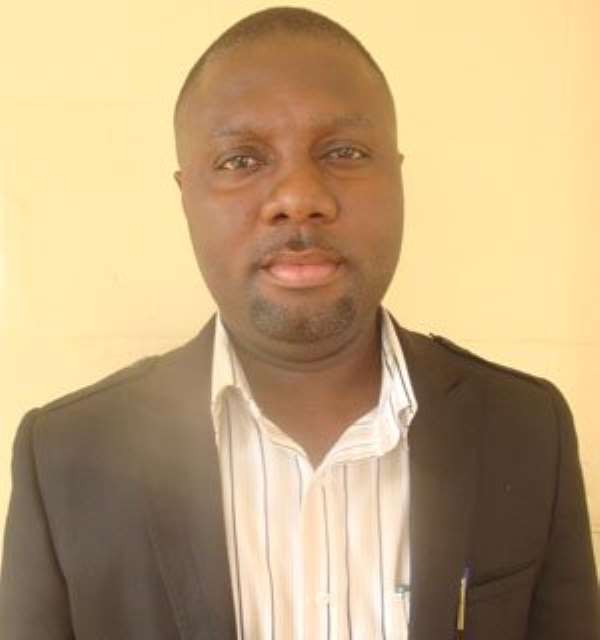 Raymond Tandoh
The trio suffered their fate over the shameful 'shit bomb' issue that rocked the party at the Kwadaso Constituency, recently.
The three suspended members are Justice Alpha, the Ashanti Regional Secretary and the 2012 NDC parliamentary candidate for Kwadaso.
The rest are Alhassan Kusi and Cornelius Atoborah, the Kwadaso NDC Constituency Chairman and Youth Organiser, respectively.
Raymond Tandoh, the acting Ashanti Regional NDC Secretary, said the decision was taken by the regional NDC yesterday.
He indicated that the trio had 21 days to appear before Ashanti regional disciplinary committee of the party for questioning.
Justice Alpha, allegedly, sent a letter contaminated with human excreta to Kusi and Atoborah on Monday.
He was said to have been infuriated by the  letter sent to him by Mr. Kusi to return a Mahindra vehicle the party gave him to campaign during the last polls.
Alpha, therefore, took that weird action to register his protest and also teach the two constituency executives bitter lessons.
After carefully deliberating over the 'shit bomb' issue, Mr. Tandoh said, the party decided to crack the whip on the three members.
Explaining the rationale for the suspension, he said Mr. Kusi had breached the Article 8 A and B of the NDC constitution with his actions.
According to him, Mr. Kusi erred by taking the matter to the media after receiving the letter from Alpha, instead of reporting the case to the party.
On Atoborah, he said, the NDC Youth Organiser also breached party code by engaging Alpha in a fierce fisticuff after he received the letter.
Mr. Tandoh said Alpha also misconducted himself by sending a letter filled with human excreta to the party's executives.
As a regional executive, he stated, Alpha should have known better, expressing worry and concern over the issue which had dented the image of the NDC.
Mr. Tandoh said the three suspended persons would meet the party's regional disciplinary committee after 21 days for a decision to be taken on them.
 FROM I.F. Joe Awuah Jnr., Kumasi