Picture of the Week: The Agony for Peace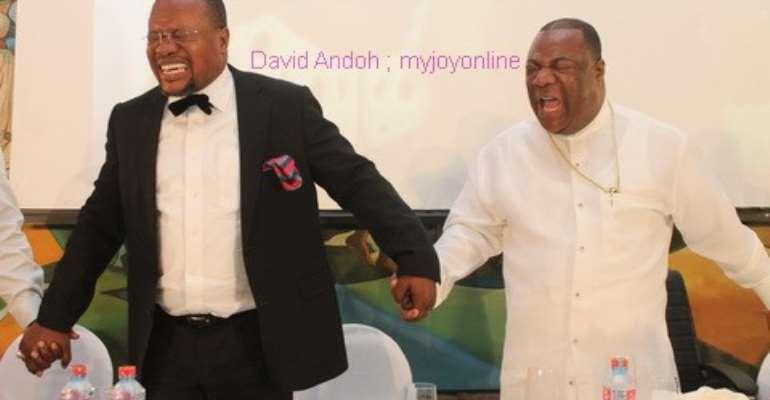 You may not have heard their words, but you sure can hear their prayers. The contorted face of agony is a price for a calmer face of national peace.
Here, Rev. Gideon Titi Ofei, General Overseer of Sheepfold and Nicholas Duncan-Williams, Presiding Archbishop and General Overseer of Christian Action Faith Ministries (CAFM) dig deep into their souls to turn the invisible hand of God on to a dial of peace.
You and I were not there, but a short prayer in your comment is potent enough to join theirs to make the push for peace a reality post-August 29th Supreme Court ruling.