Ghana committed to green economy - Oteng-Agyei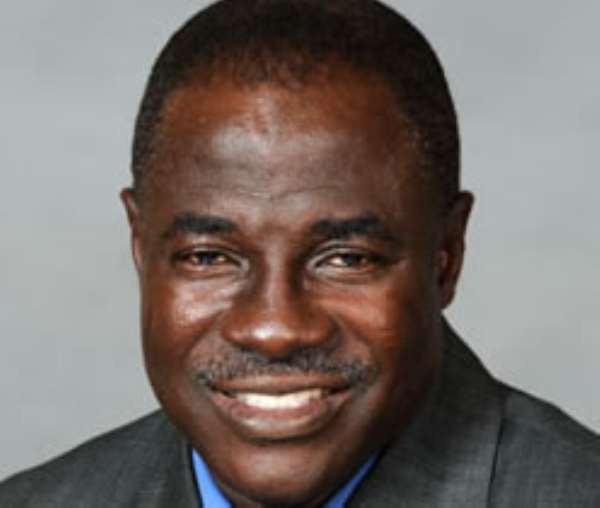 The Minister of Environment, Science, Technology and Innovation (MESTI), Dr Joe Oteng-Agyei, on Wednesday reiterated Ghana's commitment to implement the Green Economy policies.
He said steps such as the development of a national Sustainable Consumption and Production programme and conservation measures, which banned the importation of incandescent filament lamps, as well as the Refrigerator Energy Efficiency project, were among interventions to improve the country's Green Economy process for national development.
'In addition, the Government of Ghana has declared different energy-related targets, most notably increasing the share of renewable in the energy mix and increasing energy access,' he said, adding that these interventions had resulted in significant reduction in energy consumption in Ghana.
The Minister explained that participating countries at the 2012 Rio+20 Summit, which was held by the United Nations, identified Green Economy as an important voluntary tool for sustainable development.
He said taking into account national circumstances and priorities, the outcome document of the Summit then encouraged countries to implement Green Economy policies, while recognising the need for support to developing countries' implementation.
In an address read on his behalf, Dr Oteng-Agyei, explained the concept of green economy as one that resulted in improved human well-being and social equity, while significantly reducing environmental risks and ecological scarcities.
This was at a validation workshop of a report from a study on the scope of Ghana's Green Economy which was undertaken by the Institute of Statistics, Social and Economic Research (ISSER) of the University of Ghana.
He said the country was on course but needed to strengthen existing policies and programmes to make a better headway.   
He said Ghana's Green Economy programme was currently being supported by the international bodies such as the United Nations Environment Programme and the United Nations Development Programme.
He said the study, therefore, made a strong case that the potential benefits of Greening Economy in Ghana were substantial, while environmental degradation contributes to significant Gross Domestic Product loss and lower rates of economic growth.
He said this extensive environmental degradation could derail the quest by government to attain the status of an upper middle income country among other things.
Dr Oteng-Agyei said the overall objective of the workshop was, therefore, to further strengthen the partnership between government and the UN agencies on Green Economy in Ghana, discuss the application of green economy indicators as well as its mainstreaming into the on-going Medium Term Development Plan of the country.
He said the report, when finalised, would be followed up by an in-depth, quantitative Green Economy assessment for which it would be important to build on the initial multi-stakeholder discussions.
It would further expand engagement, especially with those ministries that had a critical role in promoting and integrating Green Economy into their national development agenda.
Dr Oteng-Agyei said the Green Economy Assessment to be undertaken was expected to provide a number of investment scenarios which illustrated the different possible economic, environmental and social implications in the medium and longer term.
Dr Simon Bawakyillenuo, a Research Fellow with ISSER, who presented the draft report, mentioned key sectors including the agriculture, forestry, waste management, energy, and industry, which presented enormous prospects for employment and enhanced foreign exchange.
It also helped to sustain environmental, green energy and climate change interventions and enhanced national development.
He said the study, however, recommended improvement in funding for green economy interventions by ensuring a favourable investment climate and risk reduction instruments such as the removal of trade barriers.
It also recommends that subsidy reforms be considered for the key sectors like agriculture and ensure regulations and voluntary interventions to promote the enforcement of standards to key sub-sectors.
The study further recommended the review of institutional and policy processes such as public procurement, capacity and awareness campaigns, monitoring and evaluation of programmes and ensuring institutional collaborations, good governance and strong political will.
GNA/Ghana