GHACEM Supervisor Convicted …For Abusing A Neighbour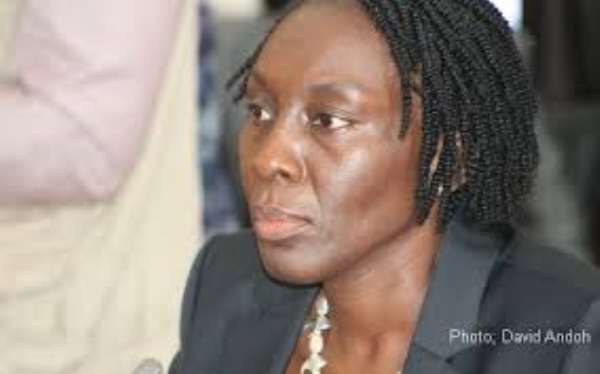 Kumah Agbenyegah, a-38-year-old Supervisor at GhanaCement (GHACEM) Limited, has been convicted to a fine of GH¢1,800 by an Accra circuit court for psychologically abusing a neighbour.
The convict smeared fresh pepper on the body of his victim and inserted some leaves into her vagina, after which she bolted.
Agbenyegah, who pleaded not guilty to the charges of emotional abuse, psychological abuse, stealing and indecent assault, was pronounced guilty on the charges and convicted by the court, presided over by Ms. Sedina Agbemava.
Agbenyegah would further serve a prison term of 10 months if he defaults in the payment of the fine imposed on him.
The judge also made an order for the restitution of seized items, including wedding and engagement rings, failure of which Agbenyegah will serve additional four months imprisonment.
According to the court, the prosecution had proven beyond all reasonable doubts of the guilt of the accused person.
According to the prosecutor, ASP Sarah Acquah, the complainant, Rosemond Steele Dadzie, aged 43 years and a teacher by profession, who resides in the same neighbourhood of Adenta, a suburb of Accra with the convict, suffered some abuses from his hands, when she was made to undergo some grueling task in the name of 'the love of plants'.
The prosecutor told the court that in September 2011, at about 10:00am, the complainant was looking for plants in her neighborhood, when she met Agbenyegah, who expressed his feeling that both of them like plants, as he further introduced himself as a herbalist.
The prosecutor noted that Agbenyegah then sent the complainant to Adenta Animal Research Centre and collected her engagement, wedding and one other ring, all valued at GH¢500, as well as cash sum of GH¢50.
She further told the court that after collecting the items, he convinced the complainant and again sent her to Amrahia, a town around the Dodowa road and led her into a bush about 500 meters away from the township.
ASP Acquah pointed out that on reaching the bush, the convict ordered her to strip naked and the complainant fearing for her life, complied and the convict used fresh pepper to smear her body and inserted some leaves into her vagina.
The prosecutor indicated that after the complainant's ordeal, Agbenyegah led her out of the bush and bolted without the complainant not seeing him again.
Somewhere around last year, the complainant lodged a complaint at the DOVVSU unit, after which Agbenyegah was arrested and investigations conducted.