Fidelity Bank launches Big Fat Zero promo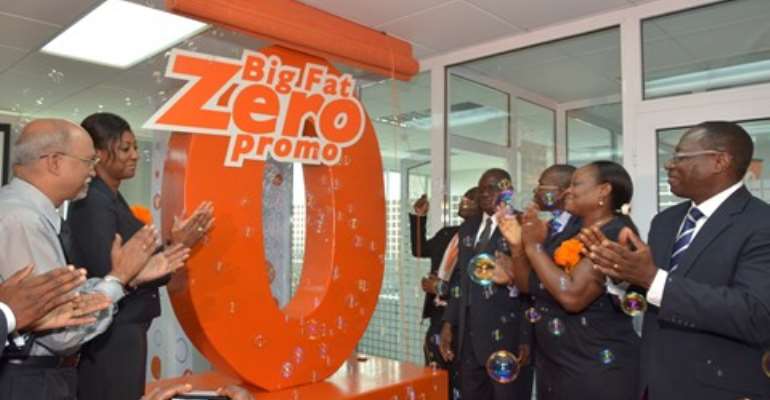 Fidelity Bank Ghana has launched the Big Fat Zero promotion aimed at rewarding loyal and potential customers with life changing opportunities.
The promotion is targeted at individuals who are over 18 years and owners of enterprises.
It is open to both existing and potential customers who have local currency accounts. This does not preclude foreign nationals or Ghanaians living abroad.
To enter the draw, new customers will be required to open an account with GH¢ 300 or in the case of existing customers, top up their account balance with GH¢ 300 or more, maintain it for at least one month and stand the chance of getting a ZERO or two ZEROs added to the maintained balance in a monthly and grand draws.
The promotion will be in two phases. there will be three monthly draws in the first round and top three winners will automatically have one zero added to their maintained balances. The fourth to 13 winners would each receive a half ounce 24 carat Gold coin.
The second round will also have three monthly draws. In the first two monthly mini draws, customers will be rewarded with a one Big Fat Zero and a lot more of the gold coins.
In the grand draw, the winner would be rewarded with two Big Fat zeros. What this means is that if the ticket drawn has a face of GH ¢1,000, the customer automatically wins GH¢ 100,000. The second and their prize winners would each receive one Zero.
Speaking at the launch, Director of Consumer Baking at Fidelity, Selom Cofie-Atta said in a competitive banking industry in the country, Fidelity strives to create a brand that will resonate with the aspirations of the ordinary Ghanaian.
According to her, the Big Fat promo has been positioned to transform lives and empower customers both existing and potential to realize their aspirations while cultivating a savings culture.
Selom Cofie-Atta added that contrary to the belief that Zero has no value, at Fidelity Bank they believe that Zero makes a huge difference.
On his part, Board Chairman of the Bank, William Panford Bray commended the leadership of the Bank for the initiative.
He said any responsible financial institution should be able to give their customers the freedom to decide what they want and give them the purchasing power to attain it.
"We believe a zero can change lives and so we are using the power of zero to encourage saving culture in the country".
William Panford Bray called on workers of the Bank to put their customers first and offer quality service to retain them.