Education Minister says no more protocol admissions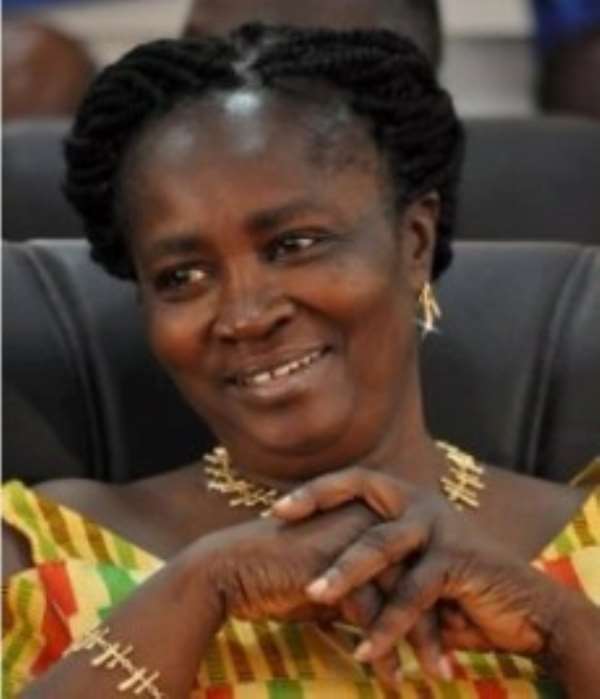 The Minister of Education, Prof Jane Naana Opoku-Agyemang, has called for an immediate end to the prevailing phenomenon of protocol in the admission of students to the country's universities and second-cycle schools.
She stated that the ministry would not comply with that practice any longer but would rather look at the competence of students in the admission process as part of measures to enhance the quality of education.
"I will not comply. We will look at competence and that is how quality of education can be improved, as we know Ghanaians are capable of rising," she stated.
Prof Opoku-Agyemang stated this when she and other committee members of the Eastern Regional university paid a courtesy call on the two paramount chiefs of the Yilo Krobo and the Manya Krobo Traditional areas last Tuesday.
The committee, chaired by Dr Raymond Bening, also visited the proposed site for the University of Environment, Science, Technology and Innovation and other sites at Odumase-Krobo.
The visit was to enable the members to familiarise themselves with the land for the proposed university and also collaborate with the traditional authorities towards the establishment of the institution.
Prof Opoku-Agyemang said the results of the West African Senior School Certificate Examination (WASSCE) were in, while those of the Basic Education Certificate Examination (BECE) would be released soon.
She expressed the hope that students from communities where public universities were sited would improve on their performance to stop the phenomenon of quotas being offered to such areas.
"The universities and secondary schools admission criteria will be the same, regardless of where one comes from," she firmly stated, adding that there was "no excuse for such students as they are no less bright than their colleagues elsewhere".
Prof Opoku-Agyemang pointed out that education was not about beautiful buildings, although they were important, and stressed that "education is about good teaching, good students and, more importantly, relevant outcomes".
She, therefore, asked all stakeholders, especially parents and teachers, to help raise academic performance.
The Convener of the committee, Dr Christina Amoako-Nuamah, stated that the government was so much committed to the setting up of the Eastern Regional university to raise the standard of education in the area.
She was optimistic that the establishment of the university would bring immense advancement to the people of the area and the nation as a whole.
She called on the media to refrain from negative reportage that could affect public perception of government efforts at establishing public universities.
The Chairman of the committee, Dr Bening, recalled that the country's first Prime Minister, Dr Kwame Nkrumah, had intended to set up a university college in the area but the coup d'etat of 1966 did not make that happen.
"It is, therefore, heartwarming that the Eastern Regional university is going to be set up on Kroboland to address pertinent issues facing the people and the nation," he said.