Lawyer for convicted NPP youth initiates appeal process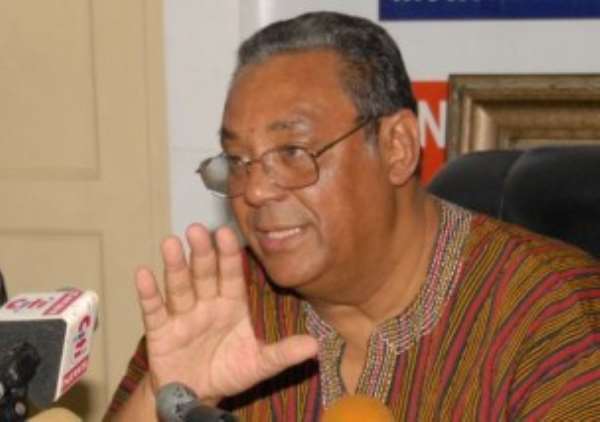 Counsel for the five convicted New Patriotic Party (NPP) youth activists who were sentenced by a Tamale High Court are in the process of appealing against the decision of the seven member jury.
The Chairman of the NPP, Mr Jake Otanka Obetsebi Lamptey, who disclosed this to the Daily Graphic yesterday therefore called on supporters of the party to remain calm while the party pursued the matter legally.
reports from Tamale yesterday indicated that a planned demonstration by some angry NPP youth was sopped by the leadership of the NPP in the region.
The angry youth vowed to embark on a series of demonstrations to express their dissatisfaction over the sentencing of  their  youth activists by the Tamale High Court.
As of last Tuesday night, NPP leadership in the Tamale metropolis moved around to impress upon the youth, especially in Aboabo to remain calm.
Mr Obetsebi Lamptey said the NPP believed in the rule of law and that since the matter was in the court of law, the NPP would pursue the matter in that spirit.
Earlier in Tamale,  the General Secretary of the NPP, Mr.Kwadwo Owusu-Afriyie also appealed to party supporters to remain calm.
He made the appeal when he visited family members of the five convicts and party supporters in Tamale yesterday to empathise with them.
He was accompanied by the Northern Regional executive of the party and the Tamale Metropolitan Police Commander Deputy Superintendent of Police (DSP) Mr Ceasar Abanga.
Mr. Afriyie said the entire NPP family were behind the five convicted supporters of the party and family members.
He said having spoken to the counsel for the convicts, he could only assure party supporters that the convicts had solid grounds to make a successful appeal.
Five activists of the NPP were on Tuesday convicted on charges of conspiracy to commit murder and murder.
They are Yahuza Yakubu, who was sentenced to death by hanging while four others, Majeed Alhassan, Habib Mohammed Dagbana, Shaibu Alhassan  and Moro Gundana, were each sentenced to a prison term of 36 years.
The court, presided over by Mr. Justice Laurent Ladzagla Mensah, also imposed an additional 10-year imprisonment on Habib Mohammed Dagbana for causing unlawful harm to two persons namely Kasimu Shaibu Yahuza and Nuhu Fuseini after the seven-member jury found them guilty.
Yahuza Yakubu was sentenced to death for the murder of one Abdul Rashid Mohammed.
Meanwhile, the conviction of the five persons has generated a heated debate in the Tamale Metropolis.
While some are of the view that the timing of the verdict was wrong in view of the impending ruling of the Supreme Court on the election petition, others were also of the opinion that the case would serve as a deterrent to residents of the region and the nation at large to avoid taking the law into their own hands.
By Kobby Asmah, ACCRA & Vincent Amenuveve/Daily Graphic/Ghana