Trainee Teachers Mad Over Withdrawal Of Allowance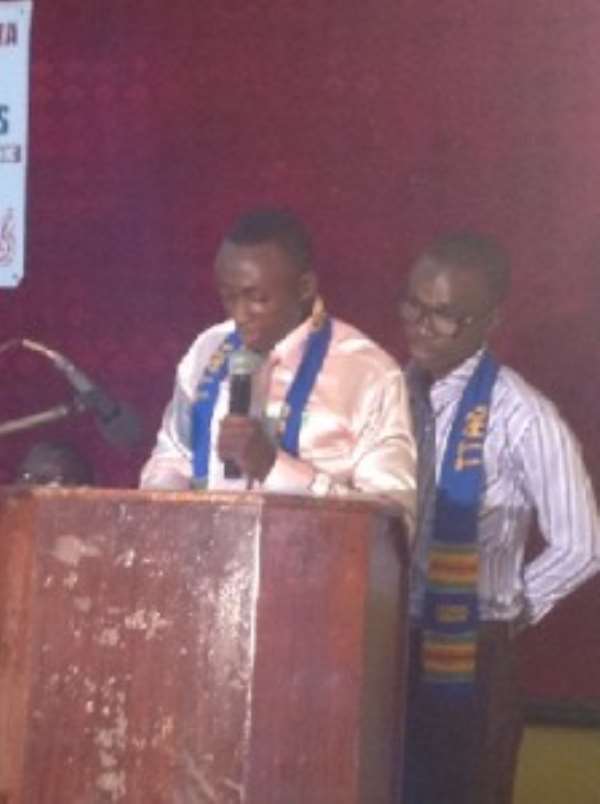 TRAINEES TEACHERS in the country have expressed their displeasure at the decision by the Ministry of Education to withdraw the 3-year allowance paid to them.
The students say they are appalled at the decision taken by the Education Ministry which they have warned would have dire consequences on the quality of teacher training education in the country.
According to them, government and for that matter the Ministry of Education will be taking away the only source of encouragement and motivation to trainees, who after completing their training agree to serve under poor conditions, including accepting posts to remote parts of the country.
At its 17 th Regional Delegates Congress held in Kumasi, last week, members of the Ashanti and Brong Ahafo (ASHBA) branches of the Trainee Teachers Association of Ghana (TTAG) unanimously called on the government to reconsider the decision, in order to save the future of the country's education.
The President of the association, Master Asare Bediako said the decision, if not reversed, would serve as counter productive to efforts by the government to improve education, especially at the basic level.
According to him, trainees would no longer be motivated to study hard and acquire the knowledge which they would in turn transfer to the classroom whilst others would refuse postings to remote village.
He said the decision to compare them to university students and to put them under the student's loan scheme is wrong because in the case of university students, they are not restricted to teach in the public service whilst in the case of trainee teachers, they have no choice but to accept redeployment to areas across the country.
He therefore warned the government to rescind the decision in the interest of the development of education in the country.
Touching on the theme: 'The Teacher Trainee; An Instrument for Positive Change in the Ghanaian Community', an educationist and Lecturer at the Accountancy Department of the Kumasi Polytechnic, Mr. Kusi Boafo, stressed the need for teachers and trainee teachers to exhibit high sense of moral aptitude in order to serve as role models in society.
He noted that teaching is a noble profession commanded by God Himself, when he sent his Prophets and Messengers to earth and, therefore, advised that as teachers and trainees preparing to serve, they must cultivate the habit of sacrifice and commitment in order to make meaningful impact in the community where they find themselves.
'As educators, you need to show your worth by refraining from building walls to building bridges, you need to actively take responsibility for correcting and solving social problems in your communities,' he emphasized.
A patron and one-time President of the Association, Hon. Samed Akalilu also urged the association to continue to use dialogue and non-violence approach in dealing with government.