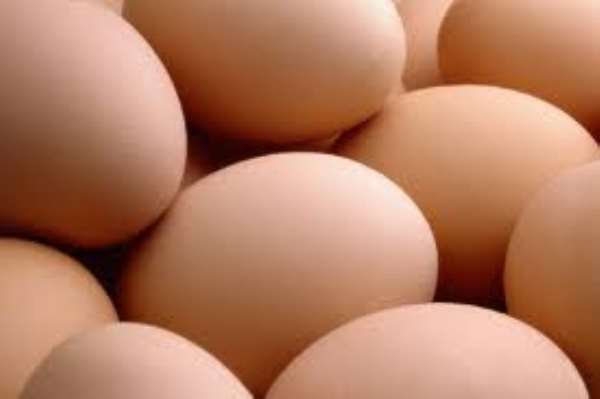 Over the years, this nutrition powerhouse has acquired a bruised reputation from reports they contribute to raised cholesterol. Like other pieces of information associated with cholesterol, avoiding eggs is off the mark. Eggs stand alone in beneficial elements.
Around the world, eggs have been a breakfast staple from time immemorial and for all good reasons. Afterall, an egg is a storehouse of vital nutrients, making them an integral part of a healthy diet. And for those of you who are afraid of indulging in this power food because you're worried that it will add to your weight, remember, one egg contains about 80 calories and about five grams of fat. Hence, smart consumption is a far healthier option to cutting them out completely.
Eggs are a well known rich source of protein, an important building block of bones http://timesofindia.indiatimes.com/topic/Bones , muscles, cartilage, skin, and blood. The body uses protein to build and repair tissues as well as making enzymes, hormones and other body chemicals. Unfortunately, unlike fat and carbohydrates, the body does not store protein, and therefore has no reservoir to draw on when it needs a new supply. Thus eggs are the perfect sources and a smart food choice for those who reduce their intake of carbohydrates to lose excess weight.
Another important nutrient you'll find abundantly in egg white is riboflavin or Vitamin B2. And for all of you wondering what's the benefit of this nutrient, Riboflavin is a water-soluble vitamin which is involved in vital metabolic processes in the body and is necessary for normal cell function, growth, and energy production.
The yolk, which many of us avoid out of fear, is actually a very healthy food, if consumed in moderation. Mainly fat, the yolk contains 1.33 gm of cholesterol per 100 gms and is a rich source of vitamin A, B vitamins, calcium, phosphorous, lecithin and iron. Incidentally, the iron found in the yolk is easily digested and assimilated in the body. According to nutrition experts, one can eat one whole egg every day without harming one's cholesterol and other blood-fat levels. But for those who crave for more eggs, you can reduce fat by using one whole egg and the whites of the rest of the eggs.
Diabetics may be one of the only groups that should avoid averaging more than one egg a day, as they might show some increases in cholesterol with higher egg consumption. But even in diabetics, eggs can be very helpful.
But every egg is not created equal. It's best to buy any source of protein from an environment that is as natural as possible, meaning the animal was able to feed on foods that its body could tolerate, in conditions that were not overly stressful. For egg-producing chickens, this environment is often called cage-free or free-range.
And now for all the ways you can eat them here are some basic ways in which eggs can be prepared.
Boiled
For many of us, this is a comfort food that brings back yummy childhood memories. Boiling an egg is one of the healthiest way you can consume it and is the perfect option for those watching their weight.
Poached
Well, to put it simply, a poached egg is one that has been cooked by poaching it in water. Like a boiled egg, this too is an oil free preparation method
Scrambled
This preparation of eggs is an all time favourite with kids.  You can add a variety of ingredients like fine chopped vegetables, cold meats, shredded chicken or cheese for more texture and flavour. Eating scrambled eggs occasionally is not a major problem just don't make it your routine.
Don't be afraid of eggs. They are a super health food and can be prepared in many interesting ways