In May every year, the world including Ghanaians celebrated Mother's Day in various ways at homes, Churches, some work places, on phones and others. Many wishes were sent to Mothers for their loving and caring nature.
Indeed, no one will dispute that women are the gem of society but globally, they are considered to be poor and disadvantaged than men and as the main caregivers of children, poverty hits them the hardest of all, despite the annual celebration of Mothers day.
While the day is celebrated every year, many attempts have been made to put women into their rightful place than where they are now. For women living in extreme poverty, every day is a struggle to survive. Consequently, they do not have the means or education to adequately consider negative repercussions on their environment, or the advantages of sustainable living.
"Women receive only 10 per cent of worldwide income and perform more than 70 per cent of unpaid work around the globe and two-thirds of the poorest of the poor in the world are women." Women also in developing countries owned only about 10 per cent of all farmland and held less than two per cent of all titles, although they produced up to 80 per cent of staple foods.
Women are more often affected and jeopardized by poverty. Lacking powers of self control and decision making powers, women once having fallen into poverty have far fewer chances to remedy their situation.
What causes the impoverishment of women may also cause the impoverishment of men. Therefore, what matters most to understand the causes of the feminization of poverty is not what causes poverty in aggregate terms but the gender inequalities behind poverty. In fact, since feminization is a process, what are crucial are the changes in these gender inequalities or in the factors that result in gender inequalities.
The feminization of poverty, among many other factors, may be caused by changes in: Dissolution of marital unions, constitution of families without these unions, higher male mortality; Gender division of labor and consumption within the household, gender roles regulating the control over household resources; Barriers to education of girls, educational segregation by sex and lack of women specific health attention.
Others are Contributory pensions systems reproducing previous labor market inequalities, lower access to pensions and social assistance by women, inequality in benefit concession or in benefit values in targeted policies
Occupational segregation, intra-career mobility, differential levels of employment in paid work, wage discrimination, duration of work shifts. Property rights, discrimination in the judiciary system, constrains in community and political life.
The increasing dissolution of marital unions, control of household resources in favor of men, barriers to education of girls, inequality in social protection, labour market inequalities, discrimination in public and political life as well as failure to take into account gender perspectives in development planning and resource allocation are the main causes of feminization of poverty.
Considering the way that our communities are set up and the positions that women occupy in our traditional societies, make them victims of various forms of discrimination.
Women have been combining all work they do in the economic field with their household chores. Caring for the family when they are capable and when even they are not. They along side cater for the young ones, the old and the sick.
HIV and AIDS is another challenge that women face and which also affect the issue of feminization of poverty especially in Africa. Not only are women more susceptible to the virus, they are the one who will take care of those who have been affected by the virus. Their efforts become a draining exercise physically and emotionally and leaves very little time and energy for them to do other things.
Another pressing issue that is affecting women currently is the global economic crisis- the financial and food crisis. The gender impacts of these shifts are hardly reported. The economic crisis has brought up more challenges for women because they still have to look after their families even if they lose their livelihoods.
The global economic crisis is expected to plunge a further 22 million women into unemployment which will lead to a female unemployment rate of 7.4% as compared to 7 % for men, according to ILO Global Employment Trends for Women 2009.
This is because women are concentrated in insecure jobs in the informal sector with low basic income and few rights. Women tend to have few skills and basic education, if they are lucky, and usually they are the first to be fired.
The global economic recession is also beginning to impact on remittance which is a major source of income for women's economic empowerment. The crisis is also not sparing or having a heavy toll on migration and negatively impacting on the incomes of female migrants and their families.
One major way that poverty among women could be solved is by paying close attention to a number of issues that many governments have already started on. Gender mainstreaming and gender responsive budgeting are key to ensuring that women's concerns were taken care of in our national development efforts.
The concept for strategy of Gender mainstreaming was established at the fourth World Conference on Women held in Beijing in 1995, as the internationally agreed approach for governments and development practitioners to promote gender equality.
Gender mainstreaming as defined by the UN Economic and Social Council is a process of assessing the implications for women and men of any planned action, including legislation, policies or programs, in all areas of gender issues and at all levels.
Governments all over the world are increasingly creating an enabling environment for investing in women. It is worth noting 50 countries including Ghana have introduced gender responsive budgeting and many are abolishing laws that prohibit women's access to land, property ownership, credits and markets
Gender budgeting should be undertaken by all Ministries, Departments and Agencies and the various Ministries of Finance in particular, should be sensitized to apply the concept of gender budgeting in its process of preparing national annual budgets.
Gender responsive budgeting in no doubt is an important political tool to redistribute national resources which is crucial for Civil Society Organizations and other partners to equip themselves to monitor the system to ensure its effect on women, men, boys and girls in our societies.
Gender responsive budgeting should not be seen as making a separate national or organizational budget for women's issues but rather it should be promoting gender equality as well as supporting other policy objectives, such as more efficient use of resources enhancing effectiveness of service delivery, enhancing the evidence-based nature of policy making and supporting the consumer-focus or friendliness of the government expenditure.
African countries should make room for sufficient allocation of financial resources to gender mainstreaming activities. The government of Ghana like others had over the years demonstrated its commitment to gender mainstreaming through concrete actions.
One of the most important constraints in realizing women's rights and achieving the Millennium Development Goals is the inability of governments to account properly to women's needs.
As a way forward in seeing many women hold positions especially political ones, the Christian Mothers Association sponsored more than 300 Catholic Women to contest the December 2010 District Assembly elections to raise its current 97 Assembly Members to 300 since women form the greater proportion of society.
According to the Executive Secretary, Mrs. Elizabeth Addai-Boateng 'If half or three quarters of our target should win, Catholic Women will also be doing a great service to the nation,' she added, encouraging them to go all out to aspire as Assembly women because 'we are good decision-makers and better managers.'
Women's massive interest in the District Assembly elections was as a result of a series of Civic Education Workshops which the CMA had been organizing for its members to sensitize them on their involvement in governance and to encourage women to fight rightful positions and their rights.
Christian Mothers' Association (CMA) is a Catholic based civil society organisation with interest in the spiritual, social welfare and socio-economic development of Ghanaian women. It operates in all the Dioceses of the Catholic Church found in all the ten regions of Ghana. CMA's membership is predominantly women.
CMA was established in the early 1940s by some Ghanaian widows in the Catholic Church who came together to pray and console each other. They were so committed that some Nuns saw the group as a platform for the spiritual advancement of women. Initially, emphasis was placed on religious activities. In the early 1960s, a German Social worker, Dr. Helga Klieinkowski, in collaboration with other Ghanaian women re-organised the group to cater also for the social and economic needs of members.
Subsequently in 1966, financial support was received from the Konrad Adenauer Stiftung (KAS), of Germany through the effort of Dr. Helga Klieinkowski to open the Head Office in Accra.
CMA is still a very proactive advocate of primarily women's issues within the Catholic Church and is fully recognized and registered under the Ghana Companies Code, 1963 (Act 179) as a Non-Governmental Organization (NGO). Its national Executive body was established in 1976 and it has also taken root among Ghanaian Catholic communities worldwide.
The vision of the CMA is "To be the leader nationwide in providing continuous support for women in respect of achieving their spiritual, social, economic and political empowerment and upliftment."
Its mission is "To engage in the education, training, advocacy and provision of financial and other support towards the spiritual, social, economic and political empowerment of women, particularly for poverty reduction and the enhancement of dynamic Christian values among family members."
The Association has several strategic objectives including:
To develop maximum awareness of the dignity and responsibilities of members as Christian women, wives and mothers;
To promote the spiritual, moral and socio-economic advancement of women thereby helping them to be fully integrated into society and bettering their standards of living wherever they might be;
To be economically self-sufficient and able to support the material needs of our households;
To obtain the necessary skills, information and confidence to pursue our public and private aspirations;
To have families which are God-fearing, happy and content with their spiritual and material gains
To ensure wellness and enjoy good physical, mental and spiritual health; and
To be equipped to implement planned programs effectively and efficiently.
Women in several ways have proven their abilities in the areas of economics, religion, and other social arrangements except for active politics where women tend to shy away and it is time that gender equity in the politics of Ghana should be tested.
At the Church level, women hold key positions as Parish Pastoral Council Chairpersons and Chairpersons of various Committees.
One attribute common to all women is that they pursued education beyond the first degree level and continued to sharpen their skills and exhibited so much competence for, which they could no longer be ignored for their admirable contributions to the common wealth
On the status of women in Ghana, and their goals under the current democratic dispensation, it is becoming clear that education remained the major caveat to women's emancipation and progress.
The days when women were given token jobs or tokenized based on their population size rather than on their competence was fast fading, she noted, and advised young women to show dedication and devotion to higher education to also excel in their careers.
Cultural barriers would not automatically grant women autonomy as some segment of society remained highly ignorant. Even though there is the existence of the 'Domestic Violence Act', many women still suffered abuses because of ignorance.
In most of the leadership positions being held in the country were male dominated, and appealed to Government and other stakeholders to reverse the trend by giving women equal opportunity.
When women are given the chance, they could play effective roles in national development even more than their male counterparts. Despite the fact that Ghana had been a signatory to many conventions on gender issues, many of the conventions were not implemented and this was affecting the statuesque of women. This is the time Political parties are being encouraged to partake in inter-party advisory activities to build their confidence and ensure that the party structure did not discriminate against women.
Gender equality is both a goal in itself and a pre-requisite for reaching the Millennium Development Goals. This is because empowered women bring new ideas and perspectives to decision-making and increase the chances of education and employment for the next generation.
When women have access to finance, credit, technology and markets, they are likely to expand their businesses and contribute effectively to growth and development. Therefore, investing in women and mobilizing them to participate in the socio- economic development of Ghana `is not only the right thing to do but a smart one to do.
There is also the need for civil societies and political parties to strengthen support and build the capacity of women to run for political office and also support them whilst in office to deliver. Traditional authorities and religious organizations that make it difficult for women to participate in politics should rather support them than preventing them.
It was time men on their part became advocates for women in such issues as just wages, equality of women with men in workplace, equal parenting and family life.
There can be no sustainable development if women and girls are left behind. We need to ensure that all aspects of development fully recognize women's economic contributions and support their economic rights and integration.
We need to rethink in public policy making to promote women integration and social advancement, through increased budgetary allocations to address gender inequality, increase employment generation and productive growth as well as financial services to women.
Women empowerment requires tough approach from women and national leaders to galvanize their colleagues to take up the challenge. It is critically important for policy makers to listen to and work with women to improve their positions and thereby accelerate Africa's development.
A comprehensive approach therefore needs to be taken by African Governments in conjunction with development Agencies, in order to remove the social, economic and legal constraints facing women.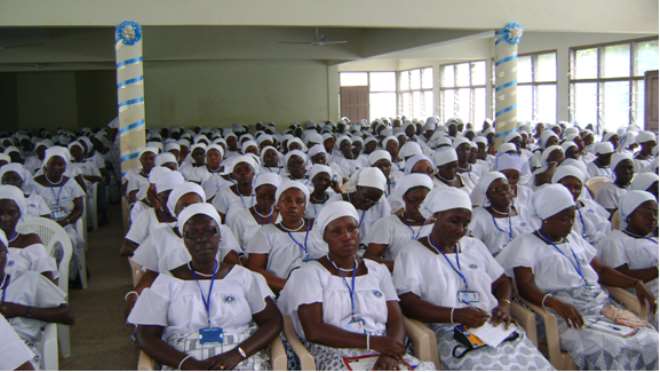 NEW PICTURE (1)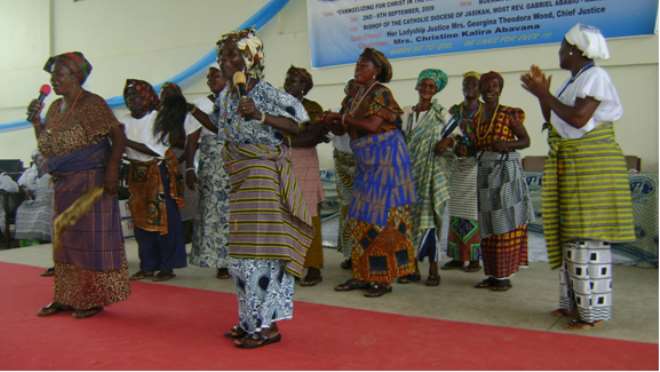 NEW PICTURE