Apostle Dr. Kwadwo Safo Celebrates Birthday And Prays For Peace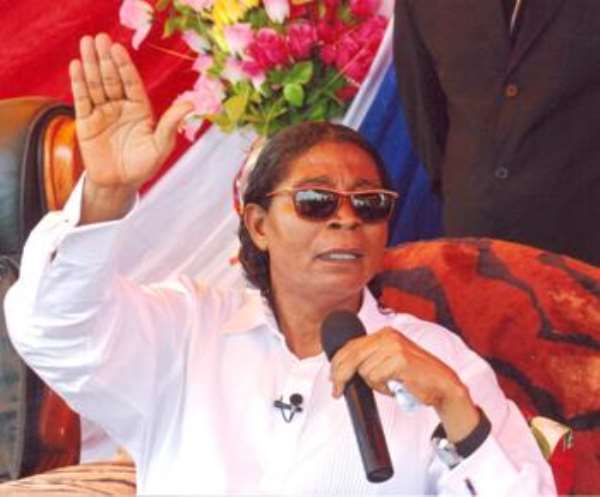 Apostle Dr. Kwadwo Safo
One could not imagine the pomp and pageantry that characterised the atmosphere on Sunday, 18th August, during the birthday celebration of Apostle Dr. Kwadwo Safo. It was indeed a colourful occasion.
The whole congregants, together with other dignitaries converged at Apostle Safo Suaye Technology Research Centre, Gomoa Mpota, Central region, to make the celebration a memorable one.
At around twelve noon, Apostle Dr Kwadwo Safo arrived at the venue with his entourage, amidst the melodious brass band, gallant cadet corps and magnificent horse riders.
After Apostle Dr Safo was led to his seat together with the special guests and handlers amidst the melodious traditional adowa dance came the welcome address. Formal display of the energetic cadet corps and other performances followed together with the cutting of the birthday cake.
The Kantanka band did not spare the gathering with its melodious tunes of highlife music as well as traditional music and drumming.
Apostle Dr. Kwadwo Safo emphasized that his Kantanka machines and equipments would not have come into existence had he not been born. He also stated that some dreams would not have been realized because he has provided the platform and trained so many people in science and technology, music, businesses, etc. He averred that Africans should be happy because their land is blessed. He further requested all Africans to be proud of their culturelanguage, dressing etc.
He also asked Ghanaians to let peace prevail before, during and after the verdict of the Supreme Court.
One big thing one can not take away from Apostle Dr Safo Kantanka is his appetite for grand style of doing things. He had ultimately designed the beautiful uniforms of the cadet corps which were eye catching and lovely.
It was really amazing to find one man manufacturing myriads of equipments and now designing uniforms and training cadet corps. This tells the great wisdom of this legendary Africans.
It is also worth noting that Apostle Dr. Kwadwo Safo takes care of the educational and financial needs of many people including Ghanaians and other Africans.
The celebration brought the likes of Oheneba of Oman Fm fame, opinion leaders, politicians such as Jake Otanka Obetsebi Lamptey, chairman of the New Patriotic Party, and other honourable personalities to grace the occasion.
Originating at - see more at: www.africarm.org