Ghanaians urged not to panic over US caution about SC verdict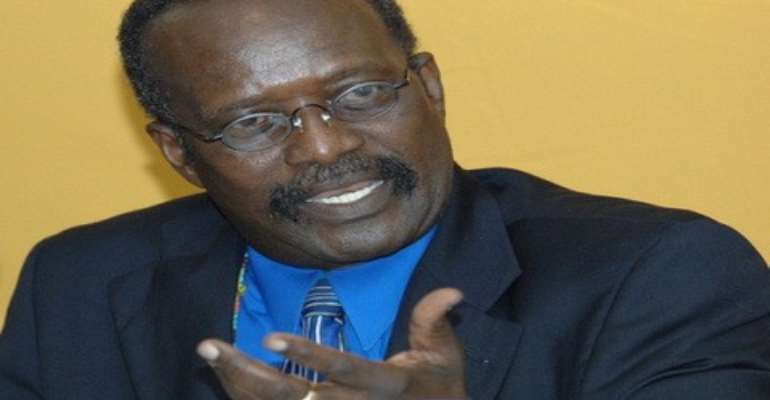 The Minister of Interior, Mr. Kwesi Ahwoi has urged Ghanaians not to panic over the caution the US government gave to its citizen resident in and or travelling to Ghana ahead of the Supreme Court verdict.
The US Embassy in Ghana issued a circular to caution its citizens to stay away from the precincts of the Supreme Court and from other areas suspected to be possible hot spots in the country.
But Mr. Ahwoi reassured Ghanaians and residents of other nationals in Ghana that concrete measures have been put in place to secure the safety of the country and all of its residents after the Supreme Court verdict.
He said the security agencies are ever ready to deal with any troublemakers who will attempt to create chaos after the Supreme Court verdict on and after August 29.
The Minister stated that the security agency had identified some possible trouble spot in the country that may breed chaos and violence but they have picked up intelligence to control such areas to avoid any unforeseen incidents.
Mr. Ahwoi however advised every individual to report to the police if he or she suspects any violence to be committed by a friend or relative.
Director of Public Affairs at the US Embassy in Ghana, Sarah Stryker also explained on Adom Dwaso Nsem that the circular it issued to its citizens in Ghana ahead of the Supreme Court verdict was not meant to alarm or cause any fear and panic in the country.
She said it was normal practice for the US to caution its citizens in other countries about safety and security issues, so the circular was intend to direct US citizens in Ghana to register at the Embassy so they could be provided with the necessary guidance.
Meanwhile, Security Expert Emmanuel Sowatey has said the US Embassy's caution to its citizens is not enough grounds for Ghanaians to be concerns about the security and safety of the country.
He however suggested that the various radio and TV stations should moderate phone-in into their programmes ahead of the Supreme Court verdict to avoid any inflammatory statements that could lead to chaos.
A former Military Leaders in Ghana, Osahene Boakye Gyan has also rubbished the caution from the US Embassy as "not qualified to even be described as a low level security alert".
He is therefore urging Ghanaians to get ready to wine and dine after the Supreme Court verdict because "nothing untoward will happen."