Consumer protection policy planned for Ghana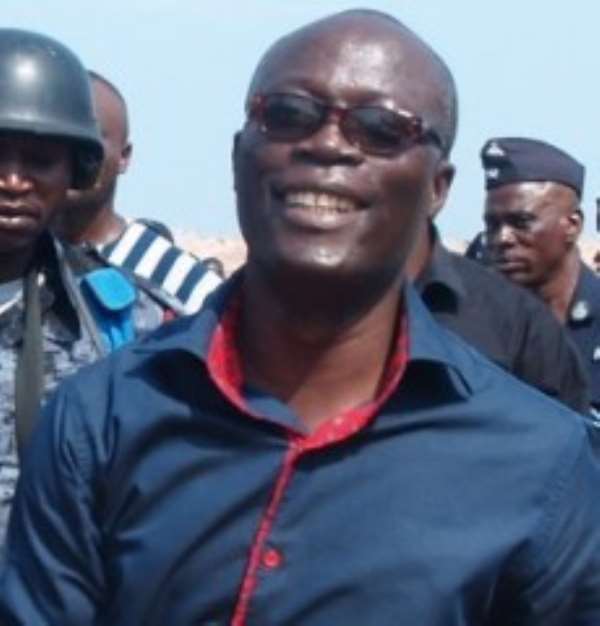 The government is drafting a Consumer Protection Policy aimed at protecting consumers from unfair trade practices that can adversely affect their health, safety and economic interest.
The Deputy Minister of Trade and Industry, Nii Lantey Vanderpuye, who announced this in Acca at the weekend, said the government had observed that consumers were confronted with products that were not properly labelled, while some were of sub-standard and that the policy when completed, would ensure a fair and sustainable environment for all.
The occasion was the celeberation of the 5th anniverssary of the entry of Haier Thermocool electrical appliances onto the Ghanaian market by PZ Cussons.
He said as the country was seeking for investors, there was the need to also ensure that the products of the investors were protected from fake and sub-standard imports.
Mr Vanderpuye acknowledged the contribution of PZ Cussons among many other genuine companies in the country and noted that the government would revamp the industrial sector to increase its contribution to Gross Domestic Product (GDP).
'The industrial sector is the least contributor to Ghana's gross domestic product (GDP) behind agriculture and the services sector. In order for the country to attain the economic transformation envisaged under the government's medium term agenda, the industry is expected to play a pivotal role to enhance growth at an average annual growth of 14.5 per cent,' the deputy minister said.
In recognition of that, the minister said the industrial policy had been designed to, among other things, help promote increased competitiveness and enhance industrial production in the country.
Mr Vanderpuye added that various polices were being implemented to help raise the competitiveness of businesses in the industrial segment of the economy.
The Area Director of PZ Cussons Ghana, Mr Nigel Simonz, said the company had introduced new products, ranging from pharmaceuticals, toiletries, nutrition and home appliances, over the last decade.
PZ Cussons, he said, was committed to enhancing the lives of its customers in the country by introducing high quality products into the market.
'It is through this commitment that PZ Cussons introduced the Haier Thermacool brand in Ghana five years ago to deliver reliable, quality electrical products specifically designed to meet African tropicalised needs as well as give value to customers,' Mr Simonz said.
He disclosed that the company had also acquired other brands such as the Thermacool in cookers, Moulinex, Rowenta, Tefal in small domestic appliances and Sony (new) sound and vision to ensure that the commitment it made to the people of Ghana was fully delivered.
By Charles Benoni Okine/Daily Graphic/Ghana