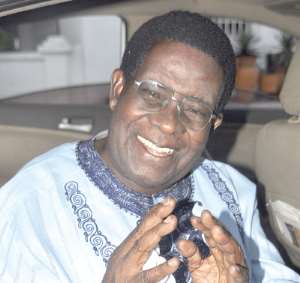 A Veteran trade unionist, Mr John Alex Hamah, has suggested a National unity government in the near future to reconcile the country.
This, when done, he said, would help all political factions to reflect on the immediate national political past and together resolve to reform certain aspects of the country's administrative, legal and democratic structures for the good of the country.
Additionally, he said, a unity government would enable politicians, in non-partisan unity, to take urgent, swift, practical and effective measures to deal with the negative, corrosive and devastating traits that have for too long undermined the development of the country.
Mr Hamah mentioned some of the negative developments to include  corruption, poverty, stealing, maladministration, crime, nepotism, lies, deceit, impunity, indiscipline, and  chronic unemployment, among others.
Advertisement
In a press statement issued in Accra, he, however, commended the leadership of the Trades Union Congress (TUC) and organised labour for their effort in sensitising the local union leaders and rank and file to act and behave as neutral crusaders of peace in the prevailing charged political atmosphere.
He appealed to Ghanaians, especially political party leaders, activists and supporters to be very circumspect in their public and private utterances, actions and inactions.
'It is imperative that all Ghanaians accept the Supreme Court Verdict to avert the possibility of plunging Ghana into civil conflict, political violence and disintegration,' it said.
The statement said it was unfortunate that persons venting contemptuous speeches, which could incite the masses of the country, did not actually know, ' what it is to be in a police cell, indefinite detention, to be injured during political violence, and to be hopeless, fear-gripped and hapless refugee in a foreign country.'
It, therefore, cautioned the general public to be careful and vigilant during the critical and trying period in the country's history saying, 'The few days ahead will, no doubt, determine the future security, peace, unity, stability and tranquility of our polarised country.