Train crashes into truck on Graphic Road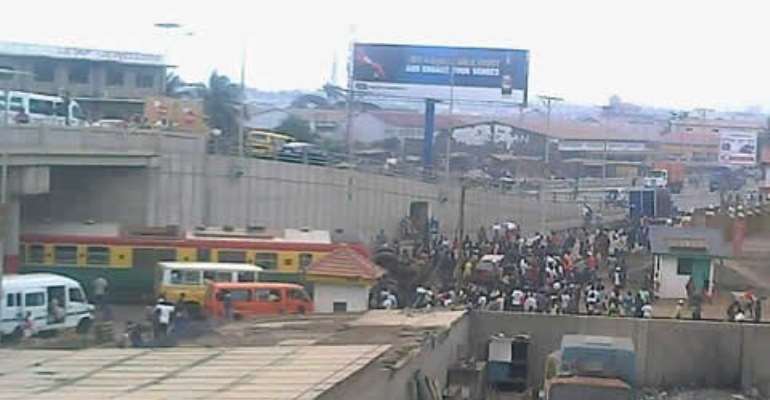 A truck carrying scrap metal this afternoon collided with a train on the Graphic Road, starting a vehicular traffic.
The truck, which was reported to have suddenly developed a fault at the level-crossing was being pushed when the train appeared on the scene to crash it.
No fatalities have been recorded yet and there are no reports of injuries.
More soon...