Flooding in Niger kill at least eight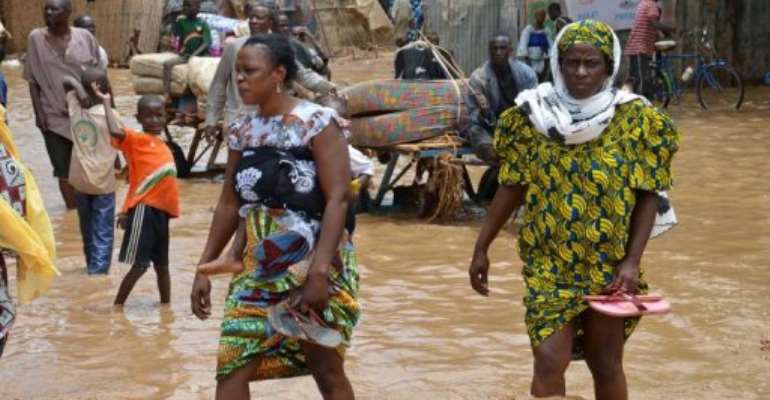 NIAMEY (AFP) - Severe flooding in drought-prone Niger has killed at least eight people, including seven children, and left around 2,000 homeless, authorities said Tuesday.
Four girls aged from two to five were killed as their homes in the central region of Maradi collapsed due to the heavy rains that have battered the west African nation since the start of the month.
Two other girls died in the rubble of their homes in a village in the southern region of Zinder where 135 millimetres of rain fell in just a few hours, according to private radio station Anfani.
Meanwhile in the northern desert region of Agadez, a five-year-old girl was killed by a falling wall and a soldier died after being swept away by strong currents.
People left homeless by the floods were sheltering in local schools, said officials in the hard-hit town of Maradi, where over 1,000 people lost their homes.
The United Nations has warned that Niger's farmland is now threatened by a "massive" invasion of locusts as a result of the floods.