Ghana Home Loans deepens footprint in mortgage market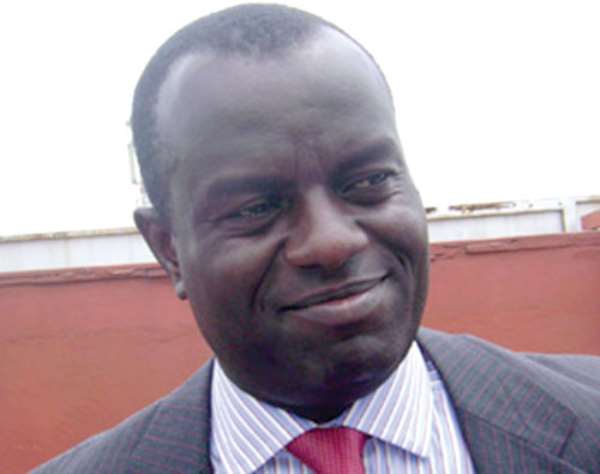 Ghana Home Loans (GHL) has deepened its footprints on the mortgage market for years after it was established to provide stable funds to estate developers to complete or start their projects.
It is currently the only mortgage finance institution that operates under a Bank of Ghana supervision as a non-bank financial institution tasked to provide mortgages to teh building public.
Its mission is leveraging people, technology and strong relationship with funding partners and service providers to deliver superior and excellent customer services.
The company has over the years made conscious efforts to bring total housing solutions to prospective homeowners and mortgage finance institutions and experts.
It has been doing that through its 'Housing Fair' which is held twice in a year.
The fair often runs for two days and attracts real estate developers, contractors, merchants as well as insurance companies who come to showcase their products on a platform that has gained credibility over the years.
The April fair, which was the first for 2013, had scores of potential home owners thronging the venue to get answers to their questions as well as establishing links for further relations beyond the fair.
Some of the exhibiting companies included Blue Rose Limited, Salem Estates, NTHC, Lakeside Estates, Legonman Multi-Concept Limited, RSS Developers, Cedars, Kimo Homes, GLIICO, Starlife Assurance and Devtraco.
Also, Ghana Home Loans last month announced its intentions to issue mortgage backed securities in other to raise additional capital to sustain as well as expand its operations.
It has been relying on development finance institutions (DFIs) such as Proparco, DEG and International Finance Corporation (IFC) to raise funds for its operations.
However, the Chief Operating Officer (COO) of the company, Mr Kojo Addo-Kuffour, explained that the time had come for it to explore alternative ways of raising funds to support its ever-expanding business.
He mentioned the mortgage-backed securities as one area that could be of help to the company and expressed the commitment that his outfit will work with the relevant institutions such as the Securities and Exchange Commission (SEC), the National Pension and Regulatory Authority (NPRA), pension fund managers, among others to make the initiative a success.
It hosted the country's first-ever mortgage-backed securities conference in Accra in which experts in the business; financial institutions, legal practitioners, fund managers, officials from the SEC, among others, were in attendance to exchange ideas on how to make it successful.
The SEC, which regulates he securities market, gave the assurance that it will help make teh initiatve a success.
The COO of Ghana Home Loans said after the conference tha the first mortgage-backed security is planned for the first quarter of next year and could be worth US$20 million coupon.
The successful issuance of a mortgage-backed security, as planned by Ghana Home Loans, will be the first of its kind in the country.
The company is wholly owned by the Africa Fund LLC.GB
By Jessica Acheampong / Graphic Business / Ghana