PAC Questions State's Agreement With Mining Coys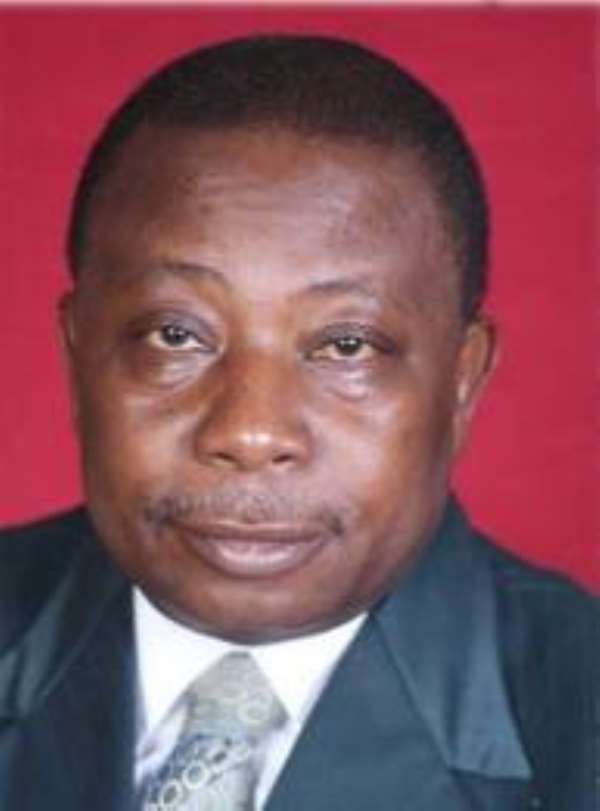 The Public Accounts Committee of Parliament (PAC) yesterday expressed shock over the failure of the large gold mining conglomerates in the country to surrender part of their earnings to the State, after making millions of dollars in the sale of their produce on the international market.
The PAC, for instance, did not understand why Newmont Ghana Limited was allowed to keep hold of hundred percent of its earnings in foreign currency, whilst others were made to do so.
Other companies found culpable in this regard include; Goldfields Ghana Limited, Anglogold Ashanti and Oware Mines.
The committee described the behaviour as a complete cheat since it could not fathom why some companies would surrender part of their earnings to the State whilst others do not.
This came to the fore when the twenty-five member committee chaired by Hon. Kwaku Agyeman-Manu, MP for Dormaa, began its sitting to consider the report of the Auditor-General on  Foreign Exchange receipts and payments of the Bank of Ghana for the half-ended June 30, 2012.
Other members of the committee include; Hon. Edwin Nii Lantey Vanderpuye, Hon. Rachel Florence Appoh, Hon. Edward Karle-Ewola Dery, Hon. James Agalga, Hon. Sualihu Dandaawa Alhassan, Hon. Richard Mawuli Quashigah, Hon. George Loh (Dept. Ranking Member), Hon. Solomon Namliit Boar, Hon. Alhaji Ibrahim Abubakari Dey (Ranking Member) and Hon. Samuel Atta Akyea (Vice-Chairperson).
The rest are Hon. Benito Owusu-Bio, Hon. David Oppong-Kusi, Hon. Robert Safor-Mensah, Hon. Alban S. K. Bagbin, Hon. Kwasi Adusei, Hon. Abena Osei-Asare, Hon. Sarah Adwoa Safo, Hon. Isaac Kwame Asiamah, Hon. David Tetteh Assumeng, Hon. George Kofi Arthur and Hon. Matthias Kwame Nto.
Under the framework of retention level for mining companies, ACT 703 of the mining regulations state that those companies operating in the mining sector which generates foreign currency are allowed to retain a part of the earns they make.
For those that generate a net foreign exchange, i.e. they generate more foreign currency that they spend, they are allowed a minimum of twenty-five percent retention. These are subject to approval by the Minister of Finance, following the submission of an application to the Minerals Commission.
Such an application, if granted, is subject to review after two years of operations. But per Newmont's agreement with the government signed on December 17, 2003, and ratified by Parliament on December 23, 2013, under the framework of retention level, it is allowed to retain a hundred percent of its earnings in foreign currency. Such an agreement is non reviewable.
Goldfields, on the other hand, per its agreement with the government is allowed to retain eighty percent of its earnings in foreign currency, which is also non reviewable.
Anglogold Ashanti also has its stability agreement which was approved by the government in December, 2003 and ratified by Parliament, granting it eighty percent of retention of its foreign currency.
Again, such an agreement is non reviewable. Oware Mines is also entitled for twenty-five percent retention of its foreign currency, according to an agreement it has with the government. However, the Chief Executive Officer (CEO) of the Minerals Commission, Mr.  Ben Aryee, appearing before the PAC said Oware Mines was yet to apply for such retention since it was a net foreign exchange earner.
The committee, incensed by the non reviewable agreement with the aforementioned mining companies, wondered how the country could benefit from their (companies) earnings if nothing was made to reverse the law, 'even for a hundred years to come.'
'If you have such an arbitrary agreement, is it not a very serious case where others are cheated,' a disgruntled Atta Akyea, MP for Abuakwa South and Vice-Chair of the PAC quizzed.
Hon. Ibrahim Abubakar Dey, MP for Salaga, who was equally discontent by the non reviewable agreement by the government with the mining companies said: 'I am very shocked that Parliament will pass such an agreement.
If they had been given a time frame, like say, twenty years, it can be renewable. It makes sense that way. Even the constitution is reviewed, how much more to put this indefinitely? I think we need to do something about it.'
But Mr. Aryee, commenting further, allayed the fears expressed by the committee. According to him, going strictly by the investment agreement given to Newmont, the tenure of the agreement was non reviewable. However, he said Newmont voluntarily has over the last three years returned quite significant portion of their earnings to the state.
'I will take you over to the last three years starting from 2011 - Newmont voluntarily returned 63.78 percent of its earnings. In 2012, it returned 90.25 percent of its earnings. The first half of the year, like the Hon. Minister of Finance said, it returned 52.88 percent,' he noted.
That notwithstanding, he said the government has also set up a committee to negotiate with the mining companies which have those non reviewable agreements 'in an attempt to ensure that they are brought in line with reasonable expectations of the government.'
Other government institutions that also appeared before the PAC to provide insight regarding same foreign exchange receipts and surrender include the COCOBOD, the Ministry of Finance and Economic Planning and the Bank of Ghana.