We didn't bribe aviation authorities — Antrak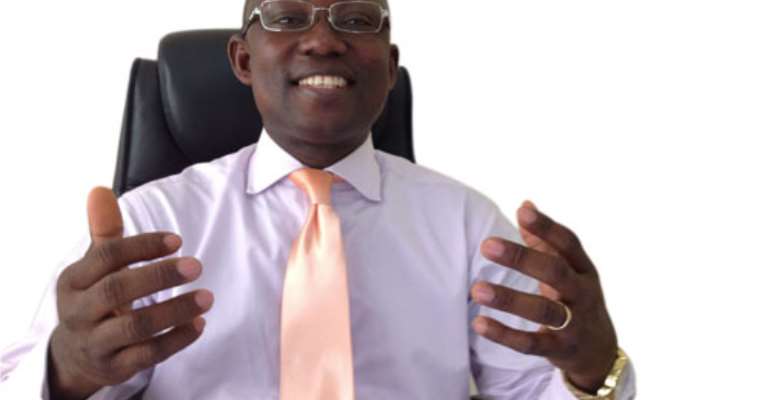 Antrak Air has denied claims it bribed staff of the Ghana Civil Aviation Authority (GCAA) and their Spaniard counterparts, the Spanish Aviation Authority, not to carry out routine inspections on one of the airline's aircraft that caught fire last week.
Its Chief Commercial Officer, Mr Antwi Bosiako, said in an interview that the allegations of bribery and compromise on the part of civil aviation authorities were baseless and only intended to damage Antrak's reputation.
'Those making these allegations just want to shoot us while we are down and I don't think it is fair,' he told the GRAPHIC BUSINESS on August 16.
He explained that the incident, which forced Antrak's EC-KUL aircraft, leased from Spanish airline, Swiftair, to make an emergency landing in Tamale on August 16, had nothing to do with the aviation authorities.
Instead, he said 'it is one of those things that do happen in the aviation industry. All the necessary checks were done before the aircraft was leased to us by Swiftair. Besides, these are young aircraft of about five years and not 20 years as some people are alleging,' he added.
In the morning of August 16, one of Antrak's aircrafts caught fire, 20 minutes after it had taken off.
The aircraft had taken off from Tamale enroute to Accra when the incident forced the pilot to revert to Tamale for an emergency landing.
There was no casualty, according to a statement issued by Antrak moments after passengers on-board the challenged aircraft had scrambled off.
Although the GCAA, which regulates the local aviation industry, has commenced investigations into the incident, some aviation industry experts accused Antrak of operating with faulty aircraft.
They further accused the airline of bribing aviation authorities in Ghana and Spain, where the aircraft was leased from, to be able to fly without routine maintenance cheeks.
Antrak's Chief Commercial Officer, however, disagreed, saying that his outfit could not have done a thing such as that.
'This is an incident that can happen and it's not because someone was negligent or someone bribed someone; it's an accident and we are taking it like that,' he said.
He also assured customers of Antrak's resolve to operate within the laws and ensure that its aircraft were up to standards.
By Maxwell Adombilla Akalaare / Graphic Business / Ghana