More funding for local industry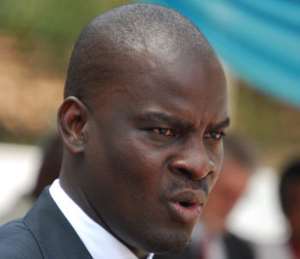 The Minister of Trade and Industry, Alhaji Haruna Iddrisu, has given the assurance that more funding will be channelled into the local industry when the review of the Export Development and Agricultural Investment Fund (EDAIF) is completed.
He said the review of Act 823, which established the EDAIF, was to ensure that the fund responded to the needs of the local industry, especially small and medium enterprises (SMEs), the manufacturing industry and other critical sectors.
Alhaji Iddrisu was speaking at a forum in Tamale organised by the technical committee reviewing the EDAIF Act to solicit the inputs of stakeholders towards the formulation of the amended EDAIF Bill.
The stakeholders included the National Chamber of Commerce, Association of Ghana Industries (AGI), German Technical Corporation (GTZ), farmer-based organisations, banks, export finance companies and other businesses.
Alhaji Iddrisu explained that the review of the EDAIF Act was intended to make the EDAIF more responsive to the demands of the private and export sectors.
He said the operation of the fund at the moment made it less responsive to the funding requirements of the local industry.
The minister said the dependence on foreign direct investments should not be to the detriment of investing in the local industry.
This is the second time that this fund is undergoing a review. The first was in 2011, when the existing Export Development and Investment Fund (EDIF) Act 582 was amended and this led to the promulgation of the new Act 823 establishing the EDAIF.
The mandate was then expanded from the development and promotion of export trade to include support for agriculture relating to agro-processing.
The second review is seeking to expand further the mandate of the fund to cover the provision of support for industrial development and as such it would be renamed the Fund of Export, Agricultural and Industrial Development.
The Member of Parliament (MP) for Tema East, Mr Daniel Titus-Glover, stressed the need for the revised EDAIF Act to extend some support to start-ups as a mechanism to address graduate unemployment.
The Secretary of the National Association of Sheanut Dealers, Mr Emmanuel Abu Alhassan, recommended to the board and management of the  EDAIF to extend its funding support to the sheanut industry.
In response to the concerns and recommendations, the Chairman of the review committee, Dr Tony Oteng-Gyasi, said the committee would give consideration to these issues, especially those that were practical and sustainable.
By Nurudeen Salifu/Daily Graphic/Ghana