GJA congratulates DABRA winner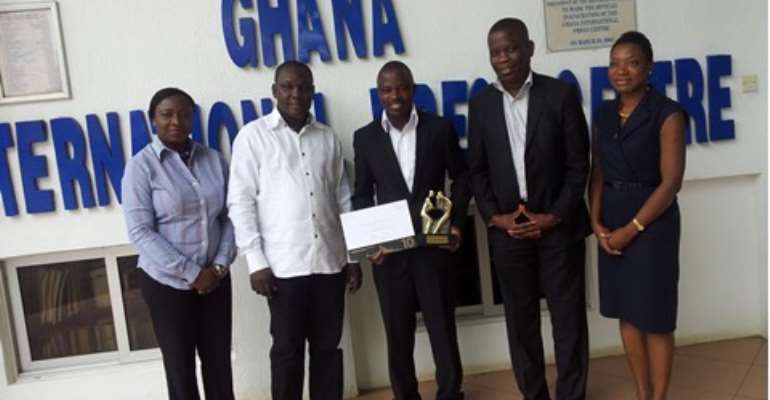 The Ghana Journalists Association (GJA) has congratulated Thomas Naadi Bitlegma for winning a Diageo Africa Business Reporting Award (DABRA).
Mr Bitlegma emerged winner of the Best Agribusiness/Environmental feature category of the awards held last July in London with his documentary, The E-Waste Menace in Ghana.
General Secretary of the Association Dave Agbenu said, "We can only say congratulations and we encourage Thomas to do more".
"Our aim has been to encourage our members to specialize in particular subject areas of reporting. Thus, we need workshops on capacity-building for journalists who specialize because they need to develop their understanding of their areas of specialty".
The awards, instituted 10-years ago was to recognize and celebrate journalists and media outlets that deliver excellent business journalism from and about Africa. Guinness Ghana Breweries Limited, (GGBL), a subsidiary of Diageo Plc, launched the tenth anniversary of DABRA in February 2013 with support of the GJA and encouraged entries from Ghanaian journalists.
The next edition of DABRA will be launched in February next year.